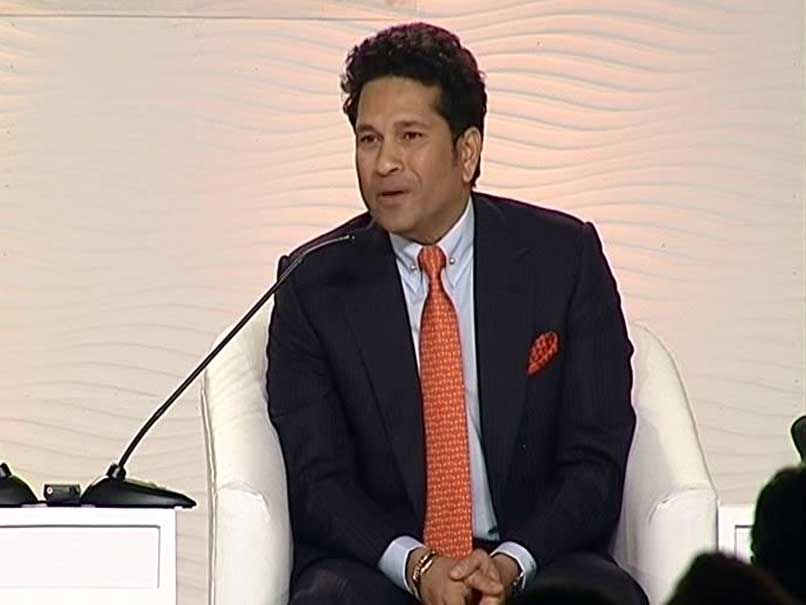 Sachin Tendulkar, who retired from all formats in November 2013, is very active on social media.
© NDTV
What happens when the 'God of Cricket' responds to a fan? Mayhem! That's what happened when Sachin Tendulkar responded on Instagram to a fan's letter. Karan Gandhi, currently based in the US, sent a hand-written letter to Sachin Tendulkar asking for a signed letter from the batting legend in return. Sachin, currently the Mumbai Indians' icon, posted it on Instagram with a personal message that has already led to over 60,000 likes (at last count) with comments from other fans world over, hoping to get Sachin to respond to them too!
Karan wrote in his letter: "I grew up seeing you play cricket, I missed countless tuition classes to watch you play day and night ODIs in India."
Sachin Tendulkar, as witty as ever, made this fan's day with his response: "I'm sure your childhood tuition teacher mustn't have been too happy when ODI matches were on," after thanking Karan for the letter.
The 43-year-old, who still holds the record for most hundreds in both Tests and ODIs after retiring from all formats of the game in November 2013, is very active on social media.
He recently announced the release of the official trailer of the film 'Sachin A Billion Dreams', based on his life on Twitter. It traces Sachin's life from his childhood days to India's triumph in the 1983 World Cup, which inspired him to take up the game. The film releases on May 26.
Sachin, who has been associated with the Indian Premier League (IPL) since the very beginning in 2007, must be extremely happy that Mumbai Indians are currently atop the points table with eight points from five matches that includes only one loss.
While Mumbai Indians are on a roll keeping Sachin happy, the legend clearly made the day for one special fan who will cherish this moment forever.
Mumbai Indians next take on fifth-placed Kings XI Punjab in Indore on April 20.