Story Progress
Back to home
Sachin Tendulkar Bats For Two Balls, Two Pitches in Single Match
Sachin Tendulkar has proposed a system of using two different balls and two different pitches in domestic cricket games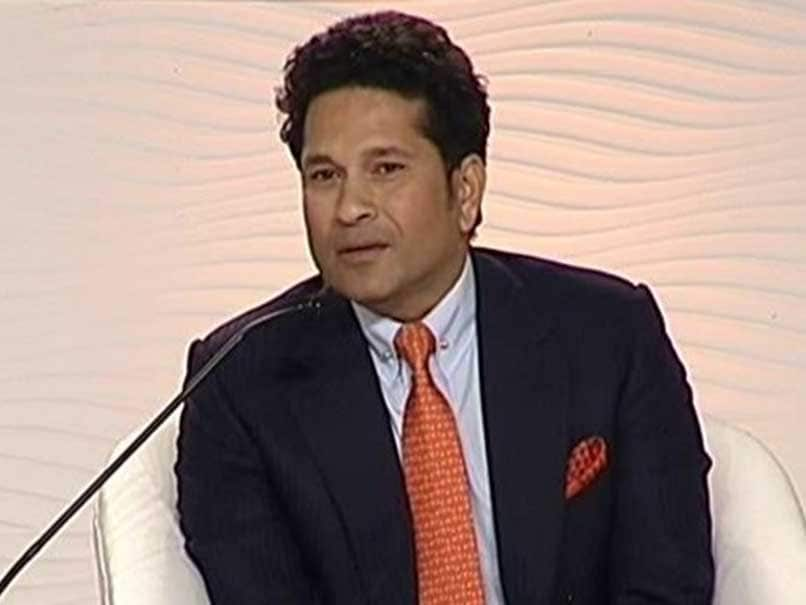 Sachin Tendulkar proposed a radical change to the current format of Test cricket.
© NDTV
Highlights
Sachin Tendulkar played 200 Tests for India

He played 463 One-Day Internationals

He played only one Twenty20 International
Cricket legend Sachin Tendulkar on Saturday floated a unique proposal to help improve India's domestic cricket and overall bench strength.
The 43-year-old surprised one and all by suggesting a radical step that could change the game of cricket completely.
"I have thought a lot about neutral venues in Ranji Trophy. I have a suggestion which can be radical. When we go to places like Australia, New Zealand, West Indies and South Africa, we play with Kookaburra balls which swing early. Think about a young Ranji batsman playing with SG Test ball in India and then facing difficulty overseas," Tendulkar told NDTV's Nikhil Naz at the HT Leadership Summit.
"Let us have the first innings on a green top with Kookaburra balls, which would give openers a challenge. Even bowlers will have something. Our spinners will also learn how to bowl with Kookaburra on green tops," he said.
The legendary batsman was of the opinion that domestic cricket should be played on two different pitches to prepare a better Test team for overseas assignments.
His take on bilateral Test series' was also engaging. The Mumbaikar said that by having back-to-back home and away rubbers, the strength of two teams remains mostly constant but the change of conditions makes for a bigger challenge.
"Now let there be a pitch adjacent to the green top which would be a rank turner. Now the second innings will be played on that track with the SG Test ball which would also help our batsmen play against quality spin bowling," said the little master, who amassed 15921 runs in 200 Tests from 1989 to 2013.
"We have been too focused on playing pace in overseas conditions but we should not forget how to play spin bowling. Don't forget even overseas teams are losing to us in India. May be they would start using SG in their domestic matches."
For Tendulkar, two pitches, two balls in two innings of a match takes curator preparing designer pitches out of the equation and also nullifies the toss factor.
"A captain would start thinking that winning the toss will give him only 10 percent advantage that is his right to choose first. But if he chooses to bowl on a green top he should remember that he would need to bat on a turner in the fourth innings," he added.
(With inputs from PTI)
Topics mentioned in this article
Cricket
India Cricket Team
Sachin Ramesh Tendulkar
htleadershipsummit