Story Progress
Back to home
Sachin Tendulkar Says Indian Team Has The Right Balance: Top-10 Quotes
Sachin Tendulkar retired in November 2013 after playing 24 years of international cricket which began in 1989.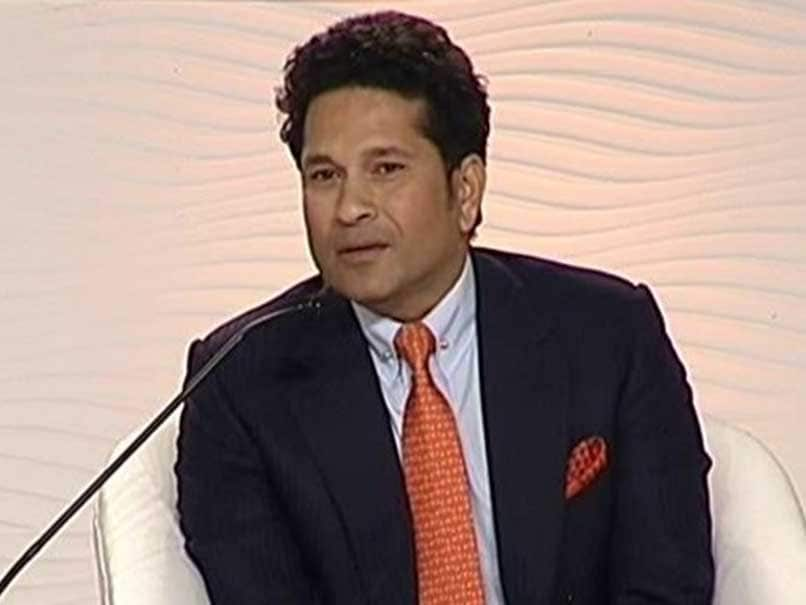 Sachin Tendulkar scored 200 Test matches, which is the most by any cricketer.
© NDTV
Highlights
Sachin Tendulkar was speaking at the HT Leadership Summit

He retired from the sport in November 2013

He played his last international game against the West Indies
Each line that Sachin Tendulkar says, has an impact, not just on the cricketing world but on all his fans as well. On Saturday, the cricketing great, who retired from the sport in November 2013, commented on various topics and issues during a discussion with NDTV's Nikhil Naz at the HT Leadership Summit.
Here is a list of the top-10 quotes:
1. "I don't miss cricket but I miss the love and affection of the fans."
2. "I don't think Test cricket is dying. The mindset of people is changing."
3. "Competitive rivalries are needed to revive Test cricket. There are no rivalries anymore. When you start creating rivalries, people's level of interest rises."
4. "Introduction of Twenty20 cricket and technology has changed the mindset of the people when it comes to Tests."
5. "If you want to engage the crowd in the stadium, what you do on the ground is important. Surface is the heart of cricket."
6. "I used to call 'dada' (Sourav Ganguly), 'dadi' sometimes."
7. "When I am playing my game, I decide when to play the bowler and not him."
8. "Our current cricket team has the right balance, it just needs some direction and (coach) Anil Kumble is the right man for the job."
9. " When I was growing up I watched Imran Khan bowling to Sunil Gavaskar and there rivalry was really engaging. We saw how to defend on backfoot among many other things."
10. "As a nation, I want everyone to be more 'participative' because it will have a dramatic change in our lifestyle and health. As of now, we have very sedentary lifestyles."
Topics mentioned in this article
Cricket
India Cricket Team
Sachin Ramesh Tendulkar
htleadershipsummit