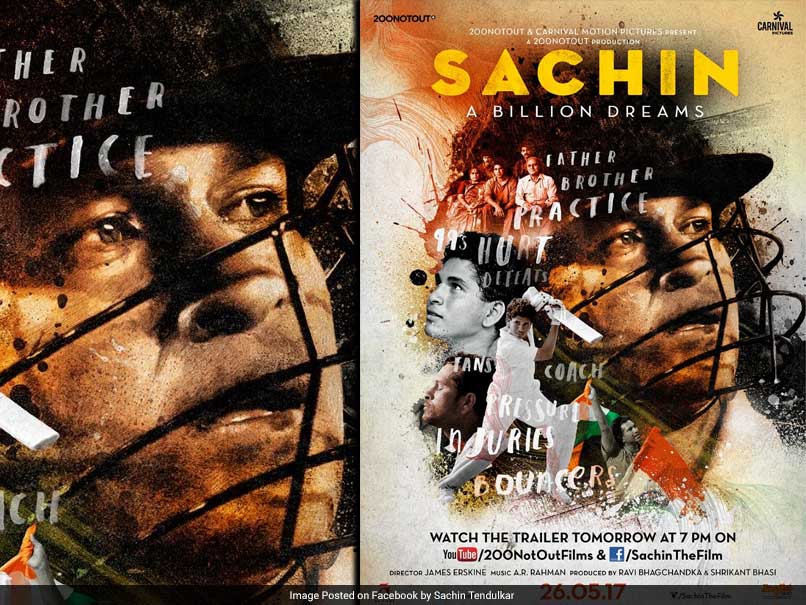 Sachin Tendulkar played international cricket from 1989 to 2013.
© Sachin Tendulkar/Facebook
Sachin Tendulkar took to Twitter on Thursday to announce the release of the official trailer the movie, 'Sachin A Billion Dreams', a potential blockbuster inspired by his life which will be released . The movie, directed by James Erskine with music score from A.R. Rahman, will be released on May 26. "The stage is set and we are ready to begin... #SachinTrailer is out now. Here it is!" he tweeted.
The movie ranges from his young day antics to the 1983 World Cup, which inspired him to take up cricket.
It tracks his initiation into cricket and then runs through the history of his achievements and records how he became the legend he is now.
Tendulkar, who is associated with Mumbai Indians as a mentor, evidently is looking forward to the movie like all his fans.
He was recently in the news for giving some advice on road safely to some helmet-less motor-cycle riders who he come across on the street.