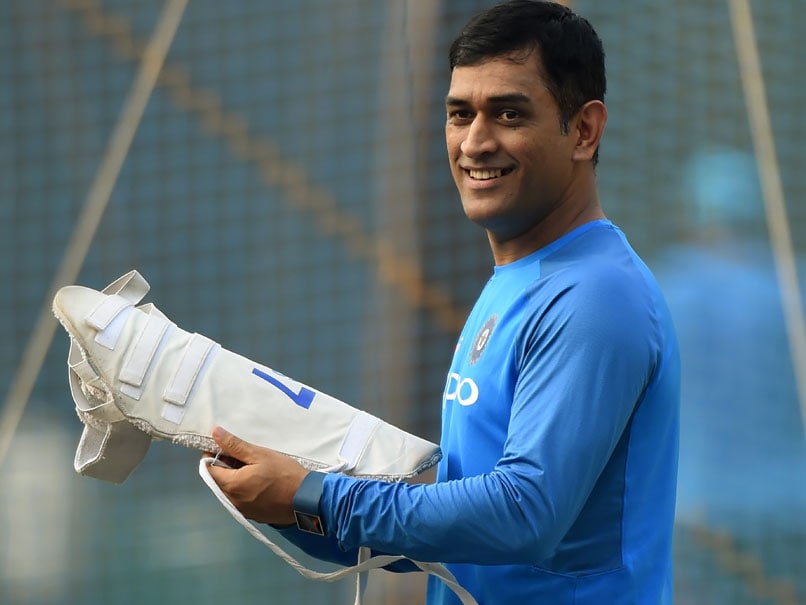 MS Dhoni faced a lot of criticism for his performance in the Rajkot T20I vs NZ.
© AFP
MS Dhoni's future, particularly as a member of the Indian in the shortest format, has been discussed and debated at length especially during and after India's three-match T20I series against New Zealand. Former players like Ajit Agarkar, VVS Laxman and Aakash Chopra are of the opinion that Dhoni should make way for younger players in T20 cricket. After India's win in the series decider, skipper Virat Kohli launched a fierce defense of his predecessor. This was followed by head coach Ravi Shastri described those wanting Dhoni out as 'jealous'. Former India captain Sunil Gavaskar too has voiced his opinion in favour of the wicketkeeper-batsman.
Dhoni, who usually refrains from addressing issues of this nature, opened up about his recent criticism.
"Everybody has views in life and it should be respected," Dhoni was quoted as saying by Khaleej Times.
The 36-year-old stated that representing the Indian cricket team was his biggest motivation.
"It is representing the country which is the best motivation for me because we play cricket for only a span of time. You can play for one year to 15 years, some play 20 years, but in the life span, let's say you live for 70 years, 10 to 15 years is nothing and that's the only time you can proudly say that I'm representing my country. The biggest motivation is being part of the Indian cricket team," he said.
The former India captain also went on to explain how the process has always been more important than the outcome for him throughout his career.
"I always feel you have to believe in your abilities and out of the 10 games, if you are winning six or seven that way, then it is the right thing to do. And I've always believed in the fact that process is more important than the result, so, I've not thought about the result, I've always thought about what is the right thing to do at that time, when it is 10 runs needed, 14 runs needed or five runs needed. So, I've always been engrossed with the process that I never took that burden of what if the result doesn't go my way. At the end of the day, once the match gets over, if I look into the mirror and honestly say that I tried my best, then I can accept the result," explained Dhoni.
On Saturday, Dhoni fulfilled his "dream" of giving back to the game by launching his first global cricket academy in the United Arab Emirates. Dhoni did so in the presence of the trainees, their parents and other key stakeholders of the facility. The academy, jointly launched by Dubai-based Pacific Sports Club and Aarka Sports Club, has been in operation for a couple of months at the Springdales School in Al Quoz.