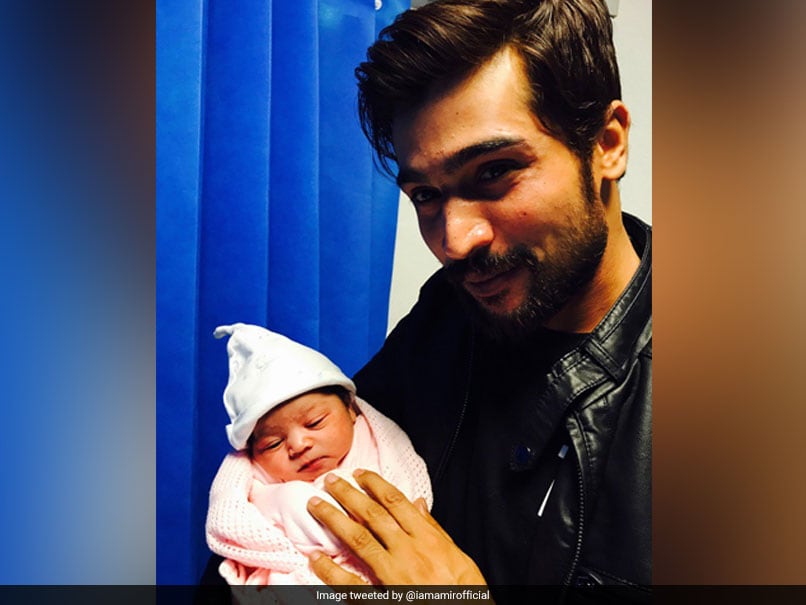 Mohammad Amir tweeted a picture of his newborn.
© Twitter
Pakistan pacer Mohammad Amir and his wife Narjis were on Tuesday blessed with a baby girl. The left-arm pacer tweeted the good news with a photo of the newborn. "Shukar Allhumdulilah blessed with the Rehmat of Allah. Mashallah," he wrote. Amir is currently in England with his wife and is not part of the Pakistan side that will take on the World XI side later on Tuesday.
According to Pakistan Cricket Board (PCB) sources, Amir had taken permission from the board and head coach Mickey Arthur to be with his wife.
However, other team sources claim that Amir may skip the series in Lahore since he suffered a back strain while playing his last match for Essex.
"He has been playing non-stop cricket this year and understandably he might not want to take any gamble with his back problem as Pakistan is due to play a full series with Sri Lanka later this month in the UAE," one source said.
Amir produced a blistering three-wicket burst against India in the Champions Trophy final to seal Pakistan's victory at the Oval in June.
Since that final he has not returned to Pakistan even for the celebrations that followed as he was busy playing for Essex in the County championship.
There is a possibility of Amir playing in the 3rd and final T20I of the series.