Story Progress
Back to home
Michael Vaughan Backs Joe Root to Follow Virat Kohli's Example
Joe Root was on Monday appointed captain of the England Test team after Alastair Cook stepped down last week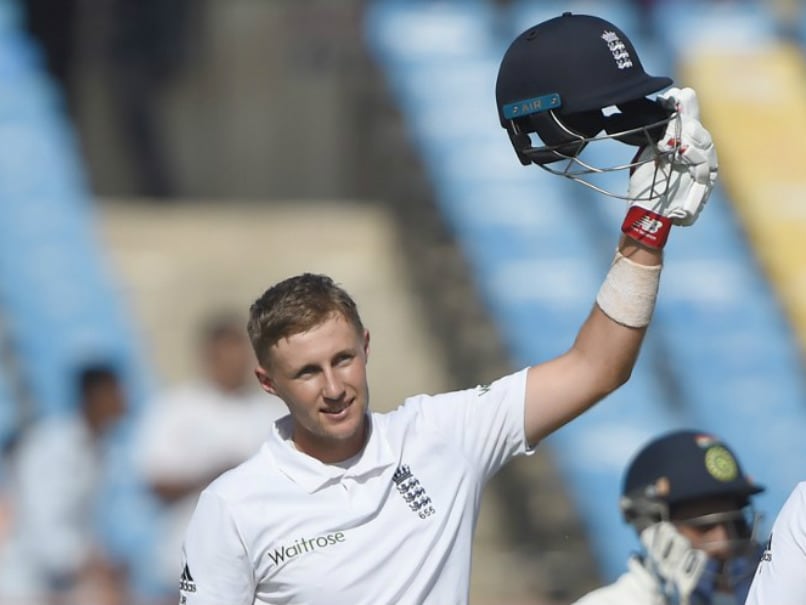 Joe Root was on Monday named the new Test captain of the England cricket team.
© AFP
Highlights
Joe Root was on Monday named captain of England Test team

He replaced Alastair Cook who stepped down last week

Virat Kohli is the captain of the Indian cricket team
London:
Michael Vaughan is convinced Joe Root can do for England what Virat Kohli has done for India after his fellow Yorkshireman was named Test captain. Monday saw Root, previously England's vice-captain, confirmed as the successor to Alastair Cook, who resigned as Test skipper last week after an England record 59 matches in charge. Root has so far followed a similar path to Vaughan, both batsmen playing for the Sheffield Collegiate club before going on to star for Yorkshire and England.
Vaughan, England's 2005 Ashes-winning captain, was in no doubt about the 26-year-old Root's readiness to lead.
"Joe is ready. No question," Vaughan wrote in his Daily Telegraph column on Monday. "I get baffled when people say he is not.
"Will he be a ready-made, perfect captain from day one? Of course not. Who is?
"He has to learn on the job. But most international captains have to do that these days."
Vaughan added: "In terms of clout, he has everything you require to be captain. What more do you need?
"He is a good man. He is driven. He is always trying to improve. He never settles with what he has got."
Concerns have been raised about whether the burden of captaincy will reduce Root's effectiveness with the bat.
But the gifted Kohli has become an even heavier run-scorer since taking over as India captain and leading his side to the top of the world Test rankings.
Vaughan believes Root can hit similar heights as both batsman and captain.
Our new Test captain is @root66!https://t.co/uBnCv9taHe pic.twitter.com/r6qNFPgs5X

— England Cricket (@englandcricket) February 13, 2017
'Move his batting on'
"Joe's biggest challenge will be how captaincy affects his batting," Vaughan said.
"It affected mine ... (but) to be honest, I think he will be different to me. He is more likely to become Kohli and move his batting on to another level with the responsibility of captaincy."
The Kohli comparison was also not lost on David Gower, first appointed England captain in 1982.
"A lot of people are talking about Virat Kohli being given the job of India captain, no mean job at all, and he has responded brilliantly," Gower told Sky Sports.
"Joe has the same capacity to be exactly the same. He's certainly a good enough player," added Gower.
This pic was after he scored a (rare) goal in but it works- Congrats Captain Root! #England pic.twitter.com/h4wmdk86c9

— Stuart Broad (@StuartBroad8) February 13, 2017
Meanwhile Nasser Hussain, England captain from 1999-2003, urged Root not to neglect his own batting amid all his new responsibilities.
"That is the most important thing. I think England cricket fans will be saying 'yeah we love his captaincy but we want him to continue scoring runs'," said Hussain, with Root currently averaging an impressive 52.80 in Tests.
"It generally follows a pattern where initially there's a massive lift in performance but for most England captains if there's a dip in form of the team then the weight of responsibility and the pressure lands on your shoulders. That can affect you and your form."
Hussain said he expected England to play a more aggressive brand of Test cricket with Root at the helm than had been the case under Cook and the opener's immediate predecessor as skipper, Andrew Strauss.
"As captain I think he'll be different to Cook. More in the face of the opposition, more blatantly in charge of the team. That's Joe being Joe," he said.
Promoted
"We've played under a couple of defensive captains in (Andrew) Strauss and Cook."
As for Root's reputation as a 'cheeky' cricketer, Hussain said: "Don't be fooled by the boyish smile...he likes to joke around but there's a very serious side to Joe Root as we've seen in his cricket. He's a steely character."
Topics mentioned in this article