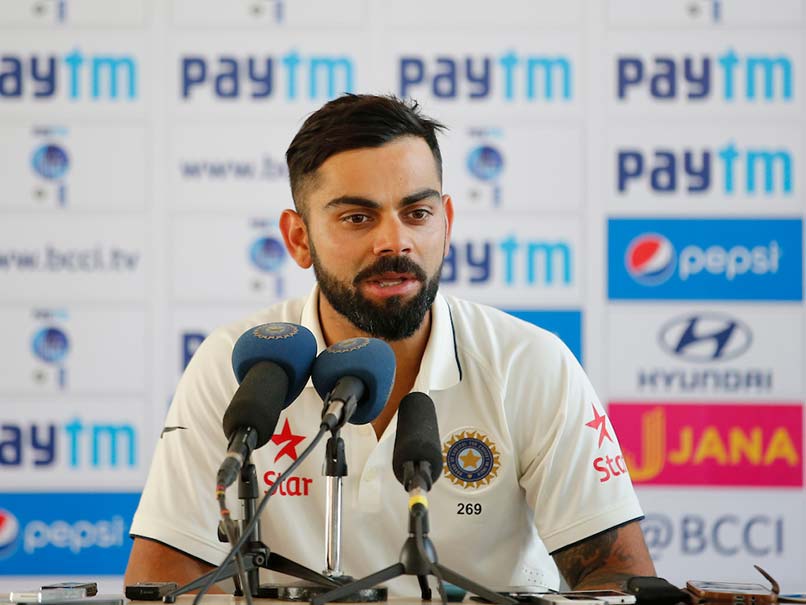 Virat Kohli-led India extended their unbeaten run to 19 Tests on Monday.
© AFP
Heaping praise on Team India captain Virat Kohli for his and his side's performance in the one-off Test against Bangladesh in Hyderabad, cricket great Sunil Gavaskar told NDTV on Monday that the team is likely to extend the ongoing unbeaten streak of 19 Test matches. Former India captain Gavaskar said that Kohli could equal the record of Clive Lloyd, who was in charge of the West Indies during their unbeaten run of 27 Tests. India defeated Bangladesh by 208 runs in the Hyderabad Test on Monday.
"I think Virat Kohli's unbeaten run as captain is going to extend. He has a good chance of equalling Clive Lloyd's record," Gavaskar said.
The Lloyd-led West Indies side had set the record in the early 80s, from 1982 to 1984, with Lloyd being in charge of 26 of the 27 games, with Viv Richards standing in as captain for one game.
Speaking about the Hyderabad Test, Gavaskar said that the match could have finished earlier had India bowled first. "There was a bit of grass on the track on the first day. "If India had bowled first, the match could have finished earlier. The way Umesh was bowling in his opening spell was absolutely terrifying," he stated.
"Bangladesh have done themselves no harm with the way they played. They played some ordinary shots in the second innings, including one from their captain," Gavaskar added.
Speaking about the upcoming four-match Test series against Australia, Gavaskar said, "Australia series won't be a cakewalk for India. The Aussies won't lie down without a fight."