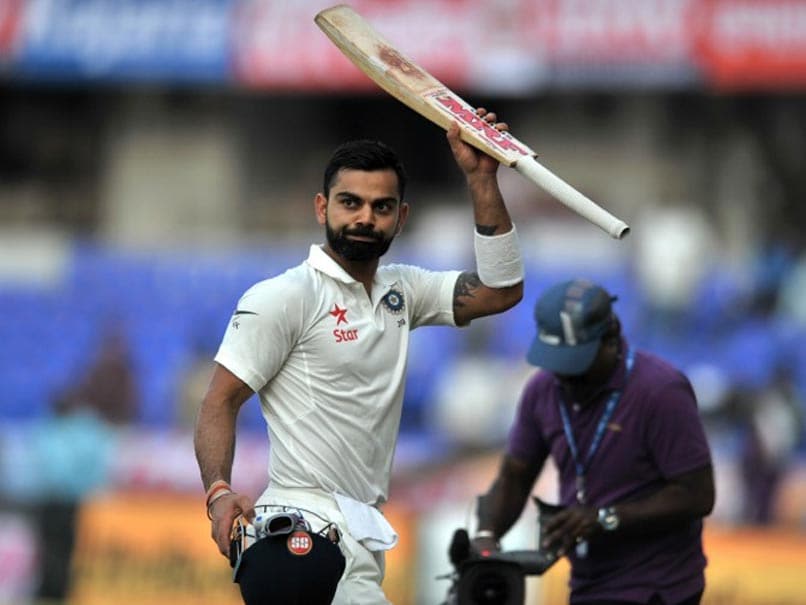 Virat Kohli scored the fourth double ton of his career on Friday vs Bangladesh.
© AFP
Former India captain Sunil Gavaskar heaped praise on Virat Kohli as the Indian captain became the only player to have scored four Test centuries in four consecutive series, going past Donald Bradman and Rahul Dravid. Speaking to NDTV, Gavaskar said, "Virat's belief in himself is key to his consistency," referring to his rich vein of form in the recent past. Kohli also registered the most Test runs in a home season, breaking Virender Sehwag's previous record of 1,105 in 17 innings.
Talking about his aggressive nature as a batsman, former India captain said, "Virat just destroys the confidence of a bowler."
Kohli is just behind Sachin Tendulkar, Virender Sehwag and Ricky Ponting in terms of the number of double centuries he has scored so far. He has scored four while the other three had six in their careers.
Describing his performance in the recent times, Gavaskar went on to add, "Virat is on his way to becoming a legend."
As records keep tumbling every time the Indian captain goes out to bat, Gavaskar believes the Delhi-lad will break all records.
"Virat is going to rewrite all the records," Gavaskar told NDTV.
Kohli has scored centuries against the West Indies, New Zealand, England and now Bangladesh. This effort also gave him three-figure scores against all teams he has so far played Tests against. Only Pakistan and Zimbabwe have not faced the heat yet.