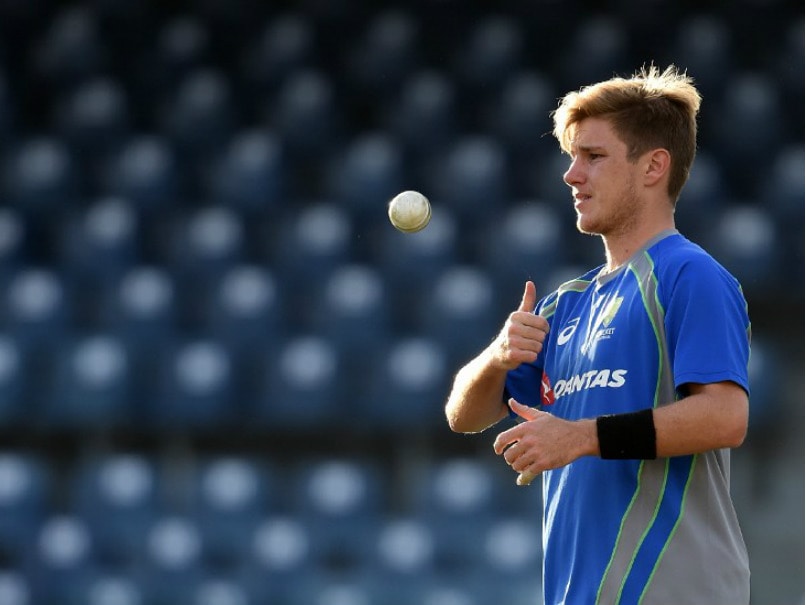 Adam Zampa was one of the star performers for Australia in the ICC World T20 in India.
© AFP
Former Australia batsman Michael Hussey sees a bit of former India Test captain Anil Kumble in countryman Adam Zampa and feels the two leg-spinners have a very similar stule of bowling. With a challenging tour of India on the horizon for Australia, Zampa is one of the contenders to occupy one of the spin slots in the squad.
What will work in Zampa's favour is that he is no stranger to Indian conditions. He was one of the star performers for Australia in the ICC World T20 in India in March and also impressed in the Indian Premier League 2016 while playing for the Rising Pune Supergiants.
Hussey, who spent quite a bit time playing in India while representing the Chennai Super Kings in the IPL, said that it would be "premature" to compare the two but according to him the two have a lot in common.
"Kumble was a lot taller but not a big turner of the ball and had a lot of success bowling in that manner. Kumble is a legend of the game so it's a bit premature to compare the two, but the style of bowling is certainly very similar so you can make some comparisons there," Hussey was quoted as saying by 'cricket.com.au'.
The 24-year-old has a brilliant record in the subcontinent. He has taken 18 wickets in 11 ODI and T20I matches for Australia at an average of 16.11.
Zampa had his first taste of the IPL in the 2016 season and he made an immediate impact, taking 12 wickets in five matches at an average of 9.63 and an economy rate of 6.76.
The leg-spinner had his national team skipper -- Steven Smith -- to provide support in the Pune team.
With India's ace spinner and current World No.1 Test bowler Ravichandran Ashwin also in the Rising Supergiants side, surely Zampa would have picked up a few new tricks. However, the Aussie said that Ashwin held his cards close to his chest and didn't give a lot away.
"I think the way Ashwin bowled in the nets, you ask someone like Smithy (Smith) or guys that you can tell he's going to come up against in international cricket. I think there was one net session to Smithy where he just bowled leggies for an hour.
"I don't think he (Ashwin) wants to give too much away," the leggie said.
Critics will point to Zampa's first-class record of 62 wickets in 25 matches at 50.35 but the Australian spinner feels that bowling in less friendly bowling pitches for spinners in Australia hasn't helped.
"A lot of people have been talking about my first-class statistics and all those things, but if I was given the opportunity, the way I bowled in Sri Lanka particularly and I know it's Twenty20 cricket but during the IPL, the respect I've gained from those countries and the players now I think I would suit that role," Zampa said.
"I know the numbers don't show it but I've improved a lot in Sheffield Shield cricket. I got three wickets on a day one Gabba wicket which doesn't happen that often to leg-spinners. The ball is certainly coming out well, it's just a matter of opportunity."
"I wish I had the opportunity to play on the SCG some time at the start of the season as well. I think my numbers would be slightly different if I had that opportunity," said Zampa.