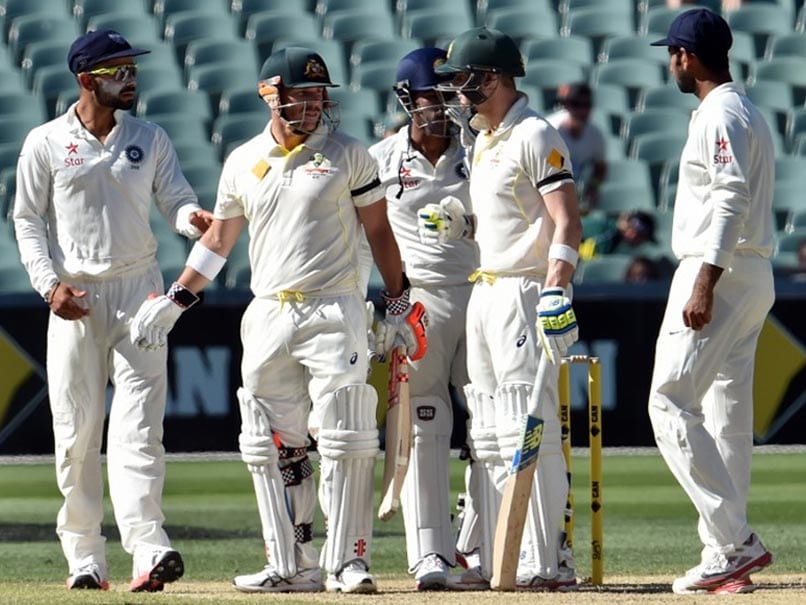 Australia have not won a Test match in India since 2004 and have lost the last seven.
© AFP
The hosts bowled out Pakistan for 244 on the final day of the third Test in Sydney to inflict a 220-run on the visitors. This was Pakistan's 12th straight Test defeat in Australia, dating back to 1999.
Australia have improved leaps and bounds following their tumultuous outing in the home series against South Africa. Since then, they have registered four Test wins on the trot and also got the better of New Zealand in a three-game ODI series.
New players like Matthew Renshaw and Peter Handscomb have performed brilliantly but with conditions completely opposite to that in Australia, Smith knows the India series will be a tough one.
Rookie opener Renshaw scored 184 in the first innings of the Sydney Test against Pakistan, while number five batsman Handscomb finished with two centuries and a series average of 114.66 against Pakistan.
"It helps in a way (with the new guys), but the guys also haven't experienced the conditions as well which is going to be a tough one too," Smith told reporters after the Sydney Test win.
"It's a completely different place to play, playing on those wickets is nothing like playing here in Australia.
"Guys will have to adapt quickly and find a way to be successful in those conditions."
'A great challenge'
Smith was part of the Australian squad that was routed 4-0 in India in 2013 and the Aussie skipper is once again anticipating a testing time ahead.
"It's going to be a very difficult series going over there," he said.
"We're under no illusions it's going to be tough. We're going to have to play some very good cricket if we want to compete over there.
"It's going to be a great challenge and learning curve for this group."
Smith said he expected the core of the current team to play in India.
"A few of us have been there before and we know it's difficult to play in their own backyard. They're a very good team," he said.
"There's obviously going to be a few people added to the squad. We're going to have to play incredibly well over there."
Australia have not won a Test match in India since 2004 and have lost the last seven.
(With AFP Inputs)