Story Progress
Back to home
Kyle Abbott, Rilee Rossouw's International Careers Over After Signing Kolpak Deals
Cricket South Africa announced on Thursday that both Kyle Abbott and Rilee Rossouw will not be considered for any future national selection after signing the Kolpak deals with Hampshire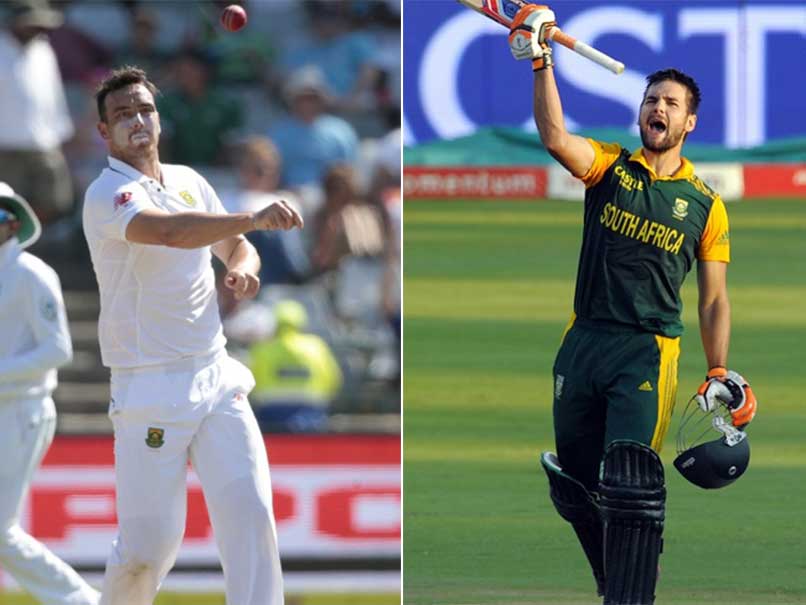 Kyle Abbott and Rilee Rossouw have joined Hampshire on four and three-year Kolpak deals, respectively.
© AFP
Highlights
Abbott and Rossouw's international career comes to an end

Both players will not be considered for future national selection

Abbott, Rossouw have signed 4 and 3-year Kolpak deals
Kyle Abbott and Rilee Rossouw will no be longer be available for the South Africa cricket team after the country's board on Thursday announced that the national contract of Abbott has been terminated by mutual agreement with immediate effect. Cricket South Africa is in the process of following a similar process with Rossouw. Both players have committed themselves to take up a Kolpak contract at the start of the forthcoming England season.

The CSA said neither player will henceforth be considered for any future national selection after signing the Kolpak deals with Hampshire.

"Regrettably we have no option but to severe our ties with both Abbott and Rossouw as they are no longer available for South Africa," commented CSA Chief Executive, Haroon Lorgat.

"It is a disappointing day not just for South African cricket but also for international cricket as these players have given up their opportunity to be seen in action on the international circuit.

"From CSA's perspective it is a loss as we invest immeasurable amounts which include premium time, finance, technical, high performance coaching followed by development tours and providing general player welfare over a long period of time. By way of example, Rilee has spent a lengthy period on the injury list while we spared no expense in providing him with the best medical support.
Abbott announced his retirement from international cricket at the end of South Africa's second Test win against Sri Lanka in Cape Town.

"Both Rilee and Kyle have been given opportunities over the past year to play at the highest level and were firmly in our plans for the future. We have encouraged Rilee and Kyle to reconsider their decisions but both have indicated that they wish to take up Kolpak contracts. Whilst this is a loss for South African cricket we can only wish them well with their overseas careers.

"We will continue to invest heavily in our local talent and provide opportunities for those individuals who wish to realize their dream of playing for their country; we will not contract players who do not commit to play for South Africa," concluded Lorgat.
According to the BBC, Kolpak contracts are named after Slovak handball player Marius Kolpak, who won a landmark case at the European Court of Justice in 2003.
It allows sportsmen from countries that have associate trade agreements with the European Union, including South Africa, the same right to free movement as EU citizens without being classed as 'foreigners'.
Topics mentioned in this article