Story Progress
Back to home
"Ishant Sharma Said One Bad Word, He Received 20...": Ex-Pakistan Star Recalls On-Field Spat
The former Pakistan cricketer recalled an on-field spat with veteran Indian cricket team star Ishant Sharma.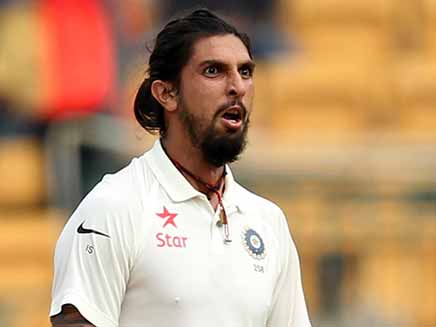 File photo of India pacer Ishant Sharma
© AFP
The India-Pakistan cricket matches have witnessed a lot of tense moments over the years and considering the rivalry between the two sides, emotions are generally high when they face each other. While the last bilateral series between the two sides was played back in 2013, their meetings are now limited to continental and ICC competitions. When the two teams faced each other in 2012-13, former Pakistan star Kamran Akmal and veteran Indian pacer Ishant Sharma were embroiled in a heated exchange which ended thanks to the intervention of MS Dhoni and Suresh Raina.
During a T20I match in Bengaluru, things got out of hand as both players got into a massive verbal spat. In a recent interaction, Akmal recalled the incident and said that although Ishant was the one who started it, he also responded with tough words.
"Ishant abused me. He said one bad word, in return he received 20. I'm honest here. We had our flight to Ahmedabad next day, there was a T20I match. I, Virat (Kohli), Shoaib Malik, Hafeez were sitting. Somebody asked, what exactly happened between you two. Ishant said after bowling, I just said a bad word to him. Everybody said, you deserved it coming!" Akmal said during a podcast with Roha Nadym for Cricwick.
"It turned out to be serious. But thankfully, Dhoni, the captain cool, then Raina also interfered. They knew who was at fault, so they settled the situation, otherwise it would've been worse. I could've been banned for two matches, penalized for 5 match fees. It was pretty serious," he added.
Topics mentioned in this article