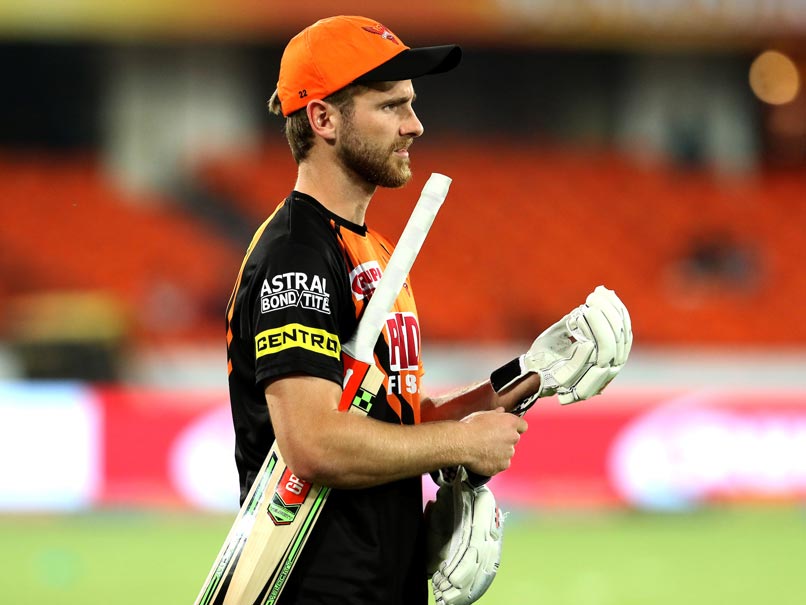 Williamson was appointed as SRH skipper after Warner was banned by Cricket Australia
© BCCI
New Zealand and SunRisers Hyderabad skipper Kane Williamson on Sunday revealed that it is impossible for anyone, including Alex Hales, to replace suspended David Warner. Williamson was appointed as SRH skipper after Warner was banned by Cricket Australia for his involvement in a ball-tampering scandal during a Test in South Africa in March. Williamson was asked about England's Hales, who was given the task of filling in the big boots of Warner. "I don't think it's a matter of replacing David Warner. I think that's probably an impossible thing to do. He is one of the best T20 batters in the world and for this franchise in the last few years," Williamson said.
SunRisers overcame the loss of Warner in style, savouring more success than failures, to claim the top spot in the pecking order along with Chennai Super Kings.
"It's nice to be on top of the table. But at the same time, I mentioned a number of times that we want to keep seeing those improvements, keep adapting to the different surfaces that we would be faced with in every game," Williamson said during a media interaction.
Eyeing a playoff berth, SunRisers face a struggling Royal Challengers Bangalore in Hyderabad on Monday.
SRH would like to take each game as it comes, the New Zealander said.
Williamson, who has been impressive both as a captain and batsman for SRH, said he is focused on contributing his best for the team.
"The RCB side, they are fantastic. There are number of teams in the competition that haven't come away with wins like they would have wanted to.
"A lot of those teams have lost really close games and things can be very different in T20 cricket. We know they are a very strong team with some of the best players in the world," he said, empathising with RCB.
He lauded SRH players Shikhar Dhawan, Rashid Khan, Siddharth Kaul and Wriddhiman Saha for their performances in the tournament.
(With PTI Inputs)