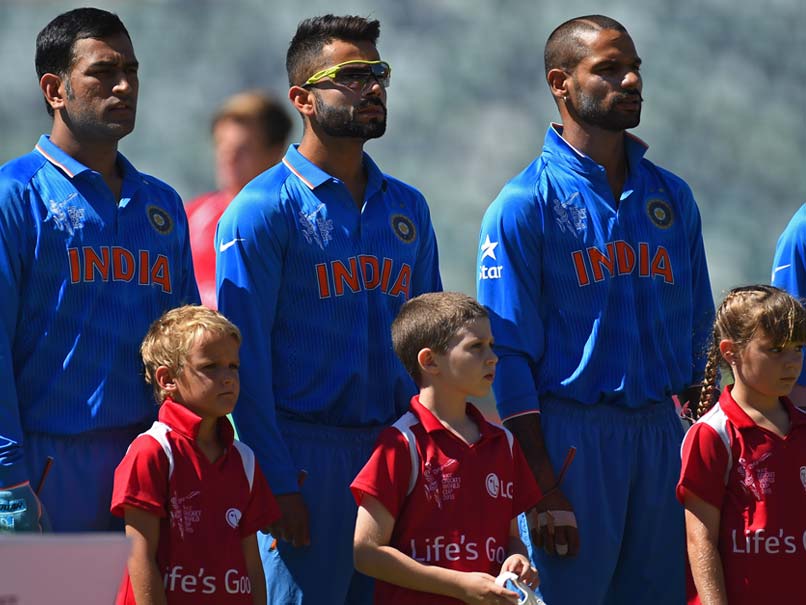 National Anthem only at beginning of each format of the game, says the SL team media manager.
© AFP
When the two teams - India and Sri Lanka - will line-up for the second One-day International at the Pallekele International Stadium in Kandy on Thursday, no National Anthem will be played in the stadium. Sri Lanka cricket team's media manager Dinesh Ratnasingham told pakobserver.com: "We have adopted the practice of singing National Anthem only at the beginning of each format of the game."
The first Test of the three-match series was played at Galle and both teams had lined-up for their respective National Anthems. The second Test at Colombo and third Test at Kandy didn't see the teams lining up for National Anthems, as per the protocol.
However, the anthems will be played during the one-off Twenty20 international at the Premadasa Stadium in Colombo on September 6.
"The practice of singing National Anthem was followed in the first ODI (on Sunday at Dambulla) and again it will be sung at the R Premadasa Stadium, Colombo before the commencement of the only T-20 match (6th September) on this tour. Rest of the venues will have immediate start of the match without the Anthem Ceremony", Ratnasingham explained.
India, after pummelling Sri Lanka in the three-Test series 3-0, went on to win the first ODI of the five-match series by 9 wickets.
India will be playing three more ODIs after the match at Pallekele on Thursday, followed by the lone T20I.