Story Progress
Back to home
How Virat Kohli's Approach To Cricket Inspired Shiv Kapur's Panasonic Open Triumph
Shiv Kapur won his on his first home-course Asian Tour title.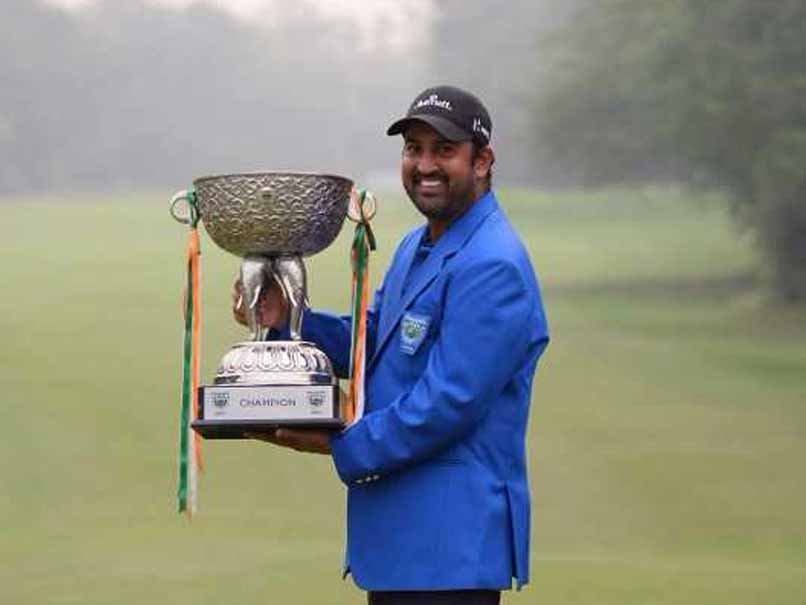 Shiv Kapur poses with the trophy after winning the Panasonic Open.
© AFP
Highlights
Kohli inspires golfer Shiv Kapur to Panasonic Open triumph

Kapur was inspired by Kohli's approach to the game

Shiv Kapur clinched his second Asian Tour title of the season
Shiv Kapur clinched his second Asian Tour title of the season -- his first in India -- following a brilliant performance in the fourth and final round of the Panasonic Open golf tournament at the Delhi Golf Club on Sunday. However, by his own admission, the Indian golfer had a little helping hand from none other than Indian cricket team captain Virat Kohli. Following his win, Kapur said that before the final day of the Panasonic Open, he was watching some cricket -- India vs New Zealand, 2nd T20I -- and was inspired by Kohli's approach to the game.
Kohli scored an impressive 65 off 42 balls and while the skipper failed to inspire his team to victory on Saturday, he certainly had a positive effect on the Indian golfer.
"I was watching cricket yesterday and when Kohli came into bat and I said that's the attitude you should have. He takes on the ball from first delivery and all the pressure was on him and that was kind of message I tried to tell myself," Kapur was quoted as saying by PTI on Sunday.
"When I was standing on that 14th tee, I said 'take it on'. You got to be the guy who is going to win, you are expected to win and so go out there and do it," added the Indian.
The Yo-Yo test has become an integral part of judging fitness of the Indian cricket team members, and Kapur said his next aim is to get fit, pass the Yo-Yo test and qualify for the Tokyo Olympics in 2020.
How the Yo-Yo test works
Cones are placed to mark out two lines 20 metres apart. A player starts with his foot behind one of the lines, and begins running when instructed. The player continues running between the two lines, turning when signalled by the recorded 'beeps'.
After each minute or so, the pace gets quicker. If the line is not reached in time, the player must run to the line turn and try to catch up with the pace within two more 'beeps'. The test is stopped if the player fails to catch up with the pace within the two ends.
The entire process is software-based where the results are recorded.
Topics mentioned in this article