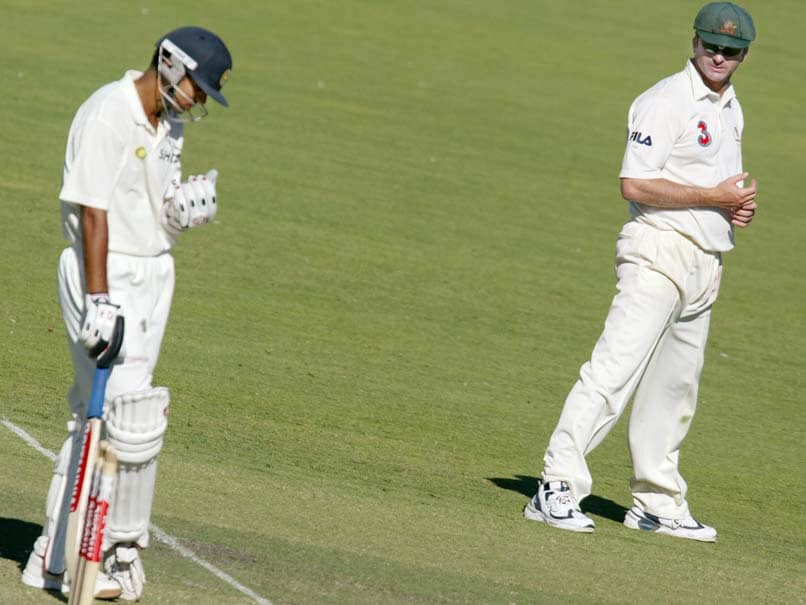 Rahul Dravid scored 180 in the second innings vs Australia at Eden Gardens in 2001.
© AFP
Former India captain Rahul Dravid has made a rather interesting revelation about his iconic innings against Australia in the Eden Garden Test in 2001. Dravid, who scored 180 in the second innings, spoke of how he tackled Australian captain Steve Waugh's ploy to unsettle him as he walked out to bat with the hosts in a difficult situation. In a bid to mount pressure on Dravid, who had not enjoyed a great run with the bat in the series until then, Waugh greeted him with a sledge. "In the first three days of the Test match, we (India) were sort of completely beaten. Personally as well, my form was not good. I hadn't scored runs in Bombay. I hadn't hit runs in the first innings. In fact, I was demoted to number six in the batting order. In the second innings, when I walked in, Steve Waugh said 'Rahul, number six in this innings, what is it in the next innings? Number 12?" Dravid said.
The 44-year-old then informed the audience about how he overcame the tough situation to score big against a formidable Australian side.
"It was quite funny because I had reached the depths, I felt so low. I was not in a position to think about the past or about the future. And in cricket, it is just about focusing on one ball at a time. I thought 'let me see how many one balls I can play at a time.' I was thinking one more, one more'," Dravid further added at the Go Sports Athletes' Conclave in Bengaluru.
The 2nd Test of the 2001 Border-Gavaskar Trophy is widely regarded as one of the greatest sporting comebacks. Dravid's knock and VVS Laxman's 281-run knock helped India take a 383-run lead after overturning a 274-run deficit. Powered by a stunning spell from Harbhajan Singh, India bundled out Australia for 212 to level the series 1-1.
Sourav Ganguly's men then went on to win the series 2-1, denying Australia the chance to conquer the 'Final Frontier' under Waugh.