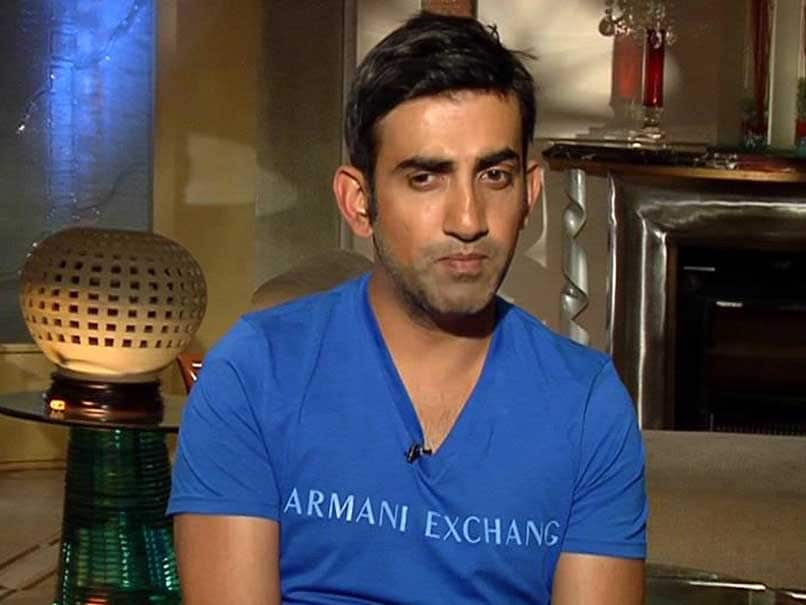 Gautam Gambhir drove home his point using a dialogue from the film Dangal.
© NDTV
Indian cricketer Gautam Gambhir on Tuesday waded into the ongoing debate involving young actress Zaira Wasim, who was trolled viciously on social media for meeting Jammu and Kashmir Chief Minister Mehbooba Mufti. The teen actor apologised in a Facebook post, which she later deleted, for meeting Ms. Mufti. Gambhir hit out at Zaira's critics in a series of tweets. The Delhi batsman, who is known to speak his mind on most issues, isn't particularly diplomatic, be it on the cricket field or off it.
Geeta Phogat, whose younger self was portrayed by Zaira in the mega-hit Dangal, had this to say:
"I hope people still remember that I'm a just a 16 year old girl and I hope you treat me accordingly. I'm sorry for what I did but it was not a deliberate decision and I really hope people can forgive me," Zaira wrote in her Facebook post.
Several celebrities too came out in Zaira's support after her Facebook post went viral on the Internet.