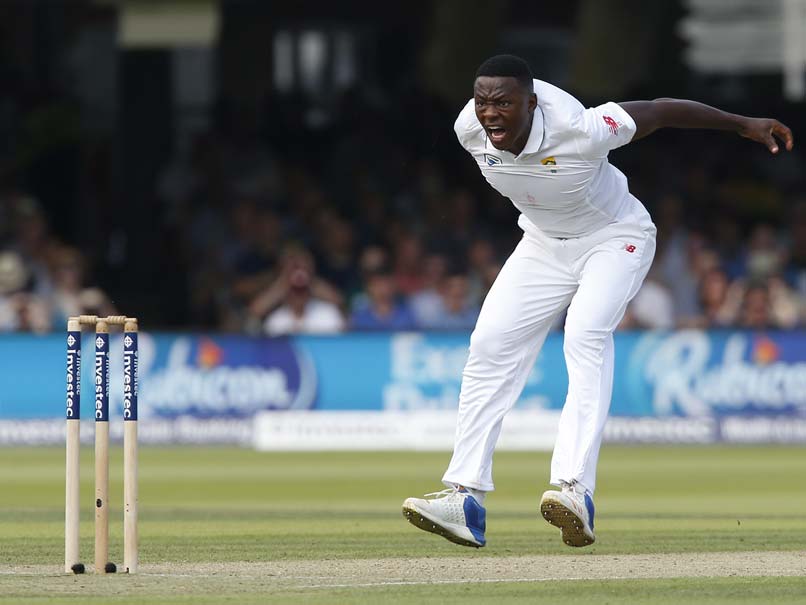 Rabada was pulled up by the world cricket board for using inappropriate language after dismissing Stokes.
© AFP
Cricket fans from around the world were left outraged and questioned ICC's decision of suspending South Africa pacer Kagiso Rabada after he dismissed Ben Stokes and gave him a send-off during the opening day of the first Test. Rabada was suspended for next week's second Test against England at Trent Bridge for breaching ICC's 'Code of Conduct'. Rabada was pulled up by the world cricket board for using inappropriate language after dismissing Stokes. Rabada's expletive language was clearly audible over the stump microphone.
Twitter termed Rabada's suspension as absurd and slammed the world cricket body for imposing what they thought was a harsh punishment on the young pacer.
Just after Rabada's suspension, many cricketers came out in support of the South African pacer.
Australian cricketer David Warner took to micro-blogging site Twitter and said: "I feel sorry for @KagisoRabada25 the mics should not be up so high".
Not just Warner, many current and former cricketers were shell shocked after Rabada was imposed with a Test ban.
A DYING global Test game & the @ICC suspend a player for a naughty word! Rabada is a STAR! More stars OUT the game damages the game!

— KP (@KP24) July 8, 2017
Fans also joined in and posted their grievances on Twitter.
Is Rabada's crime abusing Stokes or being heard over stump mics? If swearing means suspension, McGrath shouldn't have played a game #EngvSA

— Hemant (@hemantbuch) July 7, 2017
Absurd suspension of Rabada!

— Mark Nicholas (@mcjnicholas) July 8, 2017
Rabada was found guilty of breaching article 2.1.7 of the ICC Code of Conduct for Player and Player Support Personnel, which relates to "using language, actions or gestures which disparage or which could provoke an aggressive reaction from a batsman upon his/her dismissal during an International Match".
 
As Rabada had received a 50 per cent fine and three demerit points in the fourth One-Day International against Sri Lanka in Cape Town on 8 February 2017, with the addition of this one demerit point, he has reached the threshold of four demerit points, which, pursuant to article 7.6 of the Code, have now been converted into two suspension points.
 
Two suspension points equate to a ban from one Test or two ODIs or two T20Is, whatever comes first for the player. As such, Rabada has been suspended from his side's second Test against England, which will be played at Trent Bridge from 14-18 July.