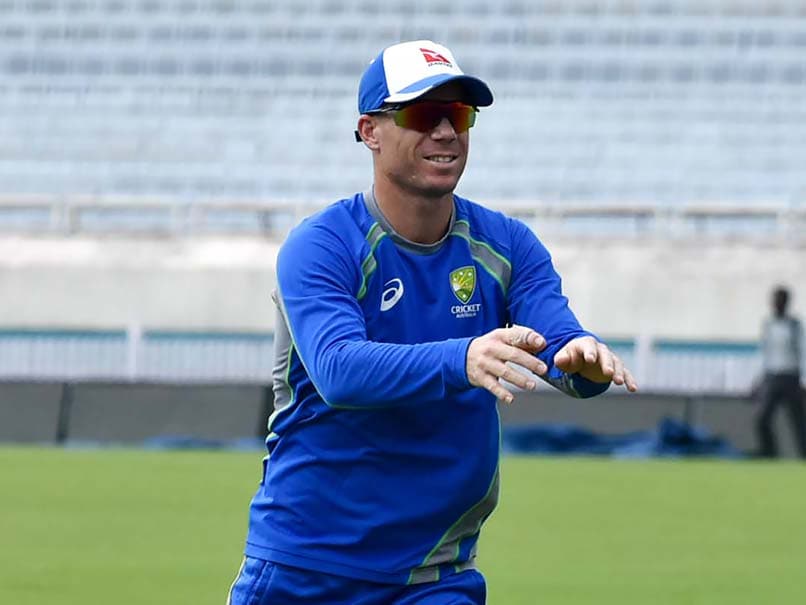 David Warner said there is risk of players burning out due to too much cricket.
© AFP
Star left-hander David Warner on Sunday voiced his concerns over the workload of Australian cricketers, conceding that he was mentally drained during his team's 1-4 ODI series loss to England. Warner sided with captain Steve Smith, who recently stated that the Ashes series had taken a toll on his body. Smith conceded that his current recuperative break from international cricket was sorely needed and that he was unaware of how mentally fatigued he had become until given the chance to step away from the game. "It was a bit of a mental breakdown from a few of us," Warner said about the lack of time to rest between the Test and ODI series against England.
Warner said it was up to Cricket Australia to manage cricketing calendar and the workload of top players.
"If you look at the Twenty20 team at the moment, the way these guys have come out of the Big Bash fresh, they're just killing it.
"It's sort of set the example that if we come around to the same situation again with a big Ashes series, do we look at certain things? And that's up to Cricket Australia to look at and judge.
"It's up to the individual as well to put their hand up. If you are cooked or something, you're an adult, you're not going to get shot down for putting your hand up. We have the onus upon ourselves to do that," Warner was quoted as saying by the Cricket Australia website.
However, the 31-year-old said players would never voluntarily request for a break. 
"(But) we're never going to put our hand up to say we need a rest, that's for sure, because every day we're living the dream," he added.
Australia completed a world-record run chase to overhaul New Zealand's 243 at the Auckland ground last Friday in a match that featured 32 sixes.
They go into Wednesday's decider as favourites after winning all four of their round robin matches.