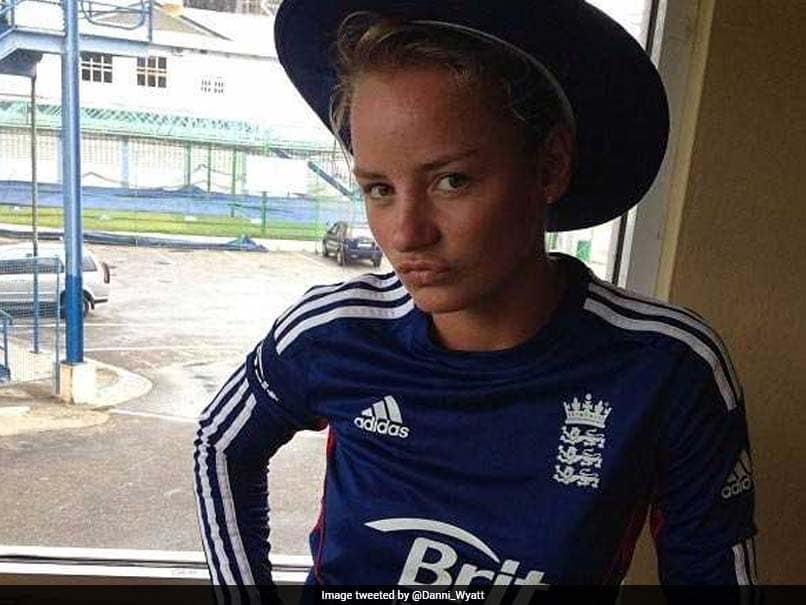 Wyatt grabbed headlines in India after her 'Kholi marry me' tweet in 2014.
© Twitter
England women's team cricketer Danielle Wyatt was recently trolled after she put up a picture of a bat carrying the wrong spelling of Indian captain Virat Kohli's name. "Back training this week. Can't wait to use this beast. Thanks @imVkohli," she tweeted. On the toe end of the bat however, Kohli was spelled as Kholi. The superstar batsman's fans had a field at the Wyatt's expense.
Wyatt then went on to clarify that it wasn't her who had written Kohli's name but the bat manufacturer. "Gets me trolled? His bat maker wrote it not me durrrrrrr," tweeted Wyatt.
Wyatt was part of England's World Cup winning squad, which beat India by 9 runs in a thrilling contest at Lords Cricket Ground.
Wyatt grabbed headlines in India after her tweet on Kohli after the latter played a stunning knock against South Africa in the T20 World Cup in 2014.
Later that year, the Indian gifted her a bat in Derbyshire during a warm-up game between India and England.