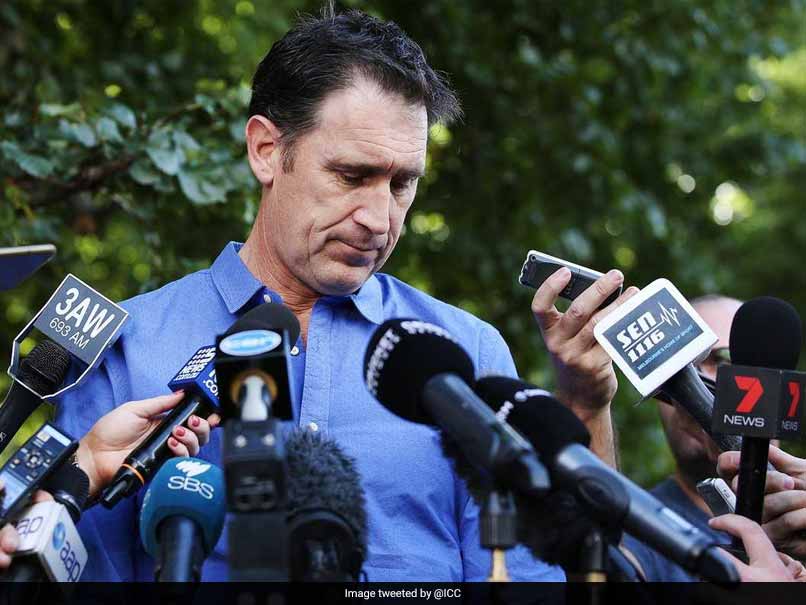 James Sutherland addresses media in Johannesburg
© ICC/Twitter
Cricket Australia CEO James Sutherland is addressing the media in Johannesburg following the investigations on ball-tampering controversy surfacing for the last few days. Steve Smith's problems are far from over and if reports in the English media are to be believed the 28-year-old could be stripped of the Australian captaincy permanently. Also in the dock is Smith's deputy David Warner. Reports suggest that both Smith and Warner are facing one-year bans with coach Darren Lehmann set to resign with immediate effect as cricket chiefs hold crisis talks in South Africa to deal with an escalating cheating scandal. Smith has already been suspended for one Test and docked his entire match fee by the International Cricket Council (ICC) for his role in a plot that saw teammate Cameron Bancroft tamper with the ball during the third Test against South Africa in Newlands, Cape Town on Saturday.
10:50 Darren Lehmann will continue to coach the Australian team.
10:50 Three players have been found involved in the ball tampering row - captain Steve Smith, vice-captain David Warner and Cameron Bancroft
10:52 Tim Paine has been appointed as the captain of the Australian cricket team
10:52 Steve Smith, David Warner and Cameron Bancroft have been suspended by Cricket Australia for the fourth test in Johannesburg
10:56 Matt Renshaw, Joe Burns and Glenn Maxwell will replace the suspended trio
10:57 The sanctions on the three players found guilty will be revealed in the next 24 hours
10:57 Smith, Warner and Bancroft will return to Australia on Thursday
10:58 James Sutherland said "Clearly we are not at all comfortable with what has taken place. Sanctions will be issued tomorrow and they will be significant."
10:59 "We understand and share the anger of fans and the broader Australian community about the events that unfolded in Cape Town on Saturday," said Cricket Australia Chairman, David Peever.
"This issue goes beyond the technical nature of the offences and various codes of conduct. It is about the integrity and reputation of Australian Cricket and Australian sport."
11:05 James Sutherland said it was found that the three suspended players had prior knowledge of the ball tampering incident
11:07 The Cricket Australia investigation found that no other players knew about the attempt to tamper with the ball
11:09 Sutherland also said that the investigation found that the incident was an isolated one