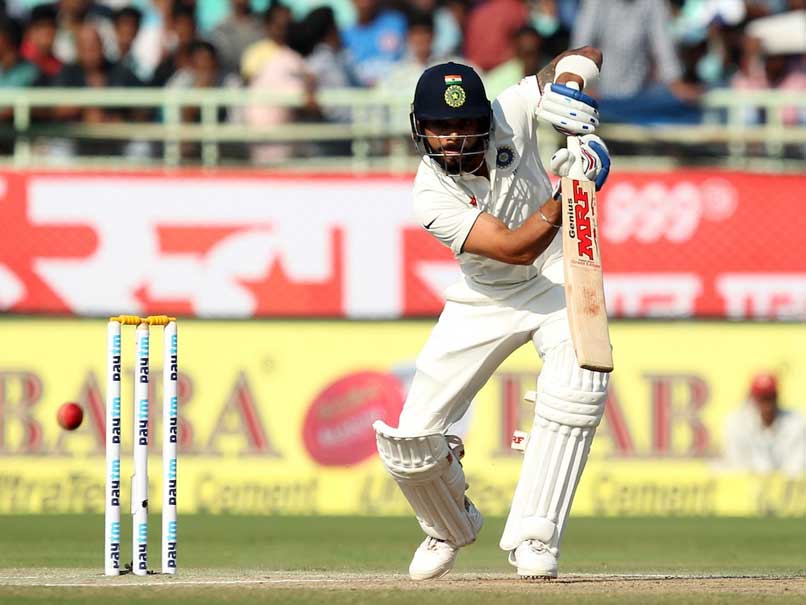 Virat Kohli has been in sensational form for India throughout 2016
© BCCI
The International Cricket Council's (ICC) Test team for the year 2016 does not think Virat Kohli did enough to make the cut. Two of his closest competitors, Kane Williamson of New Zealand and Joe Root of England make it to the XI. The only Indian in the line-up is Ravichandran Ashwin.
However, the Indian Test skipper makes it into the One-day International side, along with Ravindra Jadeja and Rohit Sharma. Kohli was named captain of the ODI team.
He scored 1215 runs in 2016 from 12 Test (18 innings) at an average of 75.93, with four centuries and two half-centuries.
Williamson, on the other hand, has 753 runs in the year, with an average of 47.06. He has the same number of innings as Kohli, 18.
Joe Root has 1477 runs through the year at an average of 49.23. But he has played 32 innings.
The Test team is selected on the basis of records between September 14, 2015, and September 20, 2016. Williamson had a great 2015, coming up with an average of 90.15 from 16 innings.
Kohli averages 42.66 off 15 innings in 2015.