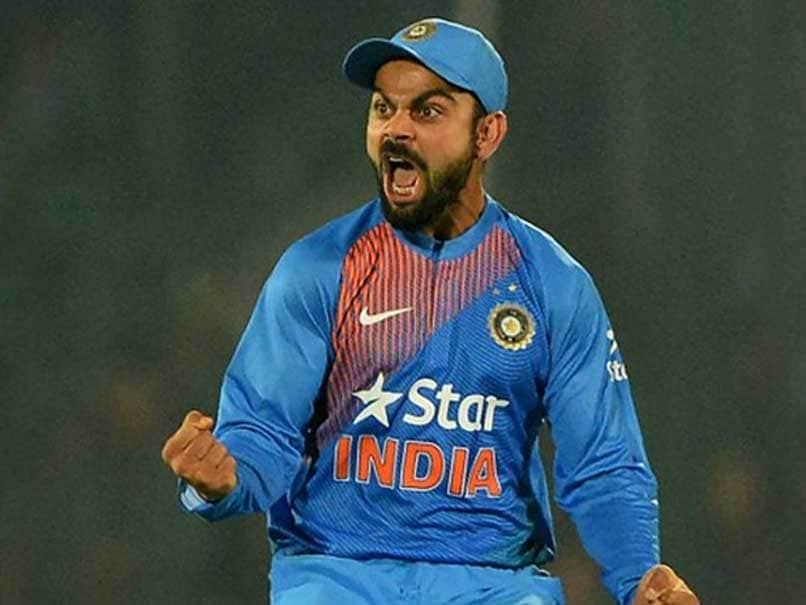 Virat Kohli's leadership style has often been debated by cricket experts.
© AFP
Virat Kohli took over the captaincy of Indian cricket in all three formats last month. The stylish right-hander, who was already India's Test skipper, was handed over the limited-overs cricket captaincy after MS Dhoni stepped down. Kohli's first assignment as the leader of Indian cricket was the series against England. Under Kohli, the Men in Blue beat Eoin Morgan's men in both the ODI and T20I series. The 28-year-old Delhi batsman was in fine form in the ODIs but couldn't delivery the goods in the T20Is. Overall, Kohli passes his first major test with flying colours.
Kohli's leadership style has often been debated by cricket experts. Some former cricketers feel the Indian captain needs to relax a bit more and not let his emotions takeover while making crucial decisions. Others believe Kohli's aggressive style helps his teammates raise their game.
On Saturday, former West Indian skipper and legendary batsman Brian Lara backed Kohli's captaincy style and described it as very effective.
"Virat Kohli is one of the best batsmen in contemporary cricket and has his own style of batting. I am not the kind to rate players or compare him with anyone. Even in captaincy, he has his own style, which is proving to be very effective," Lara told the Times of India.
Lara also highlighted the contribution of his good friend Sachin Tendulkar in helping the next generation of Indian cricket grow.
"One should remember the impetus provided by the great Sachin (Tendulkar) while at his peak. He passed on a rich legacy to highly talented youngsters and they are ready to take on the world now," Lara further added.
Under Kohli's leadership, the Indian cricket team has reached the top of ICC's Test rankings. He now faces another stiff challenge with Steve Smith's Australia visiting India for a four-Test series.