Story Progress
Back to home
Bangladesh Cricketer Arafat Sunny Arrested Over Photos of Girlfriend
Police raided Arafat Sunny's home in the Dhaka suburb of Aminbazar after his longtime girlfriend filed a complaint two weeks ago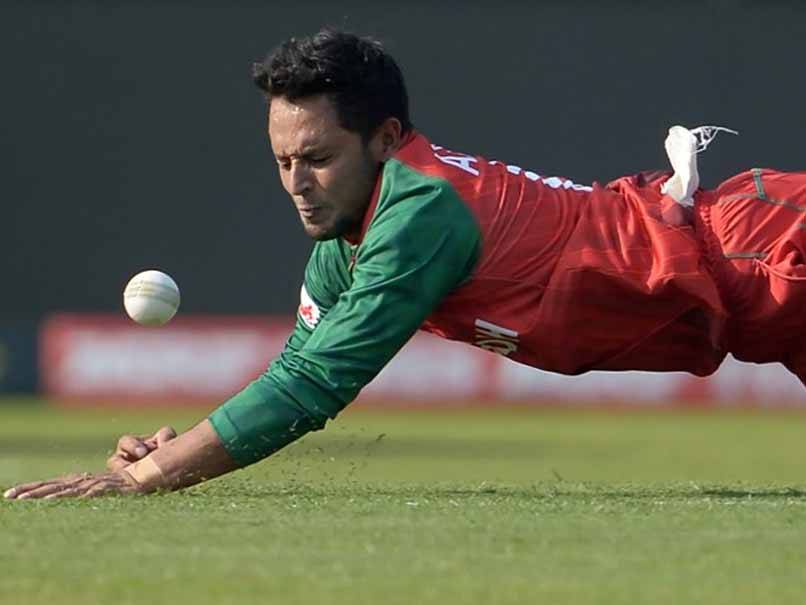 Arafat Sunny could face up to 14 years in jail, if found guilty.
© AFP
Highlights
Bangladesh cricketer Arafat Sunny has been arrested

His girlfriend had filed a complaint against him two weeks ago

If found guilty, Arafat could face 14 years in jail
Bangladesh cricketer Arafat Sunny was on Sunday arrested by police in Dhaka for allegedly breaching the country's strict internet laws following a complaint by his girlfriend. Arafat's girlfriend had accused him of uploading sensitive photos of her on social media and had filed a complaint two weeks ago, local police chief Jamaluddin Mir said. He was subsequently arrested from his home in the Dhaka suburb of Aminbazar on Sunday.
"She said Sunny opened up a fake Facebook account of hers and posted their personal photos, which she found offensive and defamatory," Mir told AFP.
"We have arrested him and sent him to the court, seeking to take him into custody for five days for questioning."
If found guilty Sunny could face up to 14 years in jail or a fine of 10 million taka (USD 126,340) under the controversial law, which local right groups say is being used to crack down on dissent.
There was no immediate comment from the cricketer.
"It seems to be a personal matter. We don't want to comment now, however, we are observing (the situation)," Bangladesh Cricket Board chief executive Nizamuddin Chowdhury told AFP.
The spinner has played 16 one-day internationals, taking 24 wickets, and 10 Twenty20 internationals in which he picked up 12 wickets.
He was suspended from international matches during the 2016 ICC World Twenty20 for an illegal bowling action.
Since then he has been playing domestic first-class cricket for Dhaka Metropolis.
Sunny is the third national team  cricketer to have been arrested in recent years, after pacemen Rubel Hossain and Shahadat Hossain.
Rubel was jailed in 2015 after he was charged in a rape case filed by an actress who claimed to be his fiance.
The fast bowler was however granted bail days after his arrest to join the squad for the 2015 World Cup. The actress later withdrew the charges.
Shahadat spent nearly two months in custody last year after he and his wife were arrested on charges of torturing an 11-year-old girl whom he employed as a maid.
A court acquitted the couple.
(With inputs from AFP)
Topics mentioned in this article