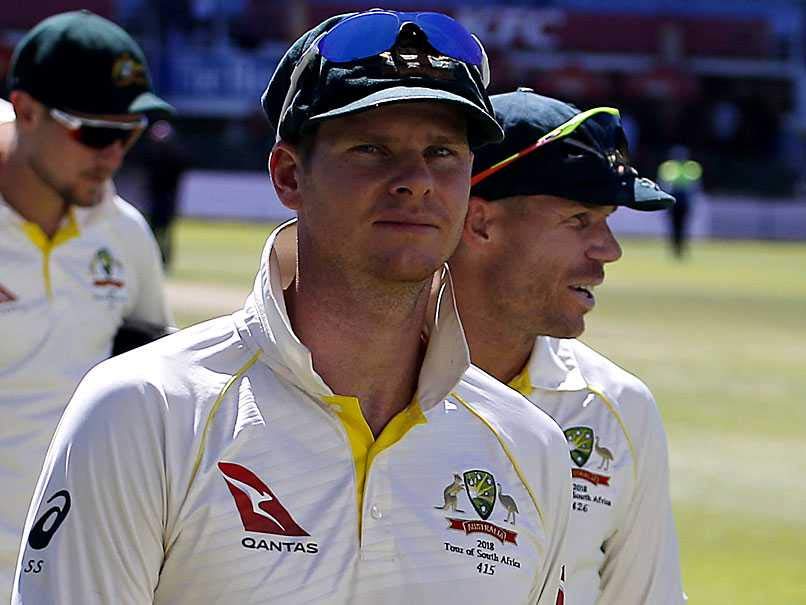 Smith and Warner were suspended for a year under CA's Code of Conduct.
© AFP
Cricket Australia (CA) on Wednesday stated that the ball-tampering sanctions handed out to former skipper Steve Smith, his deputy David Warner and opening batsman Cameron Bancroft will not be altered and the bans will not be softened. There were claims that the cricket board was considering altering the penalties imposed on Cape Town ball-tampering trio but the claims have been strongly refuted by CA. Reports that discussions had taken place to explore possible relaxing of the suspensions for Smith and Warner to allow them to play domestic cricket ahead of next year's ICC World Cup and Ashes campaigns in England were dismissed by CA as "purely speculative".
"At no stage have we, or are we considering lessening the current sanctions in place for respective players in relation to the incident in South Africa," a CA spokesperson told cricket.com.au.
"The CA Code of Conduct does not allow for reversal or lessening of sanctions once players have fully accepted the charges.
"The current articles published are purely speculative."
Smith and Warner were suspended for a year under CA's Code of Conduct for their involvement in the ball-tampering incident that unfolded during the third Test against South Africa, while Cameron Bancroft has been suspended for nine months.
All three players accepted the charges against them and will remain unavailable for international and Australian domestic cricket until their bans are served.
Consequently, Smith and Warner will not be available for Sheffield Shield selection until the 2018-19 final, while Bancroft is eligible to return for Western Australia in next year.