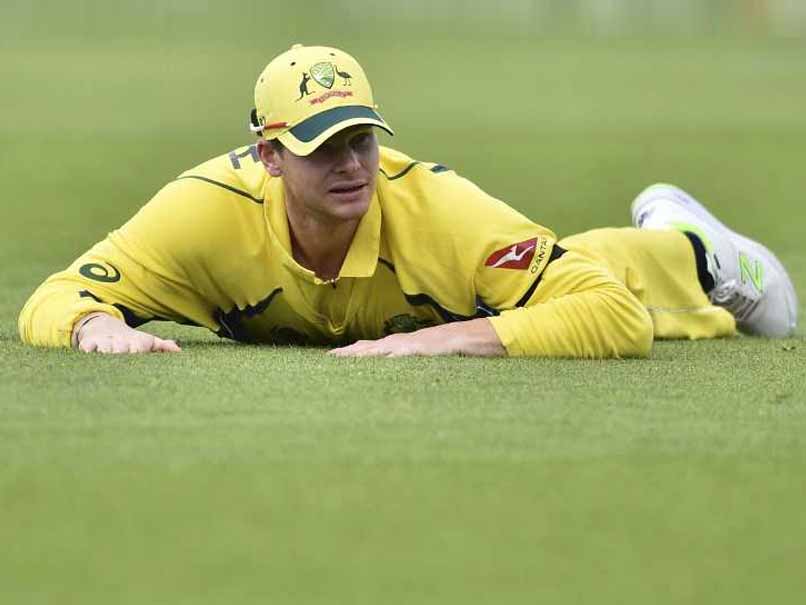 Steve Smith said that Australian players are determined to keep the revenue sharing model.
© AFP
Australia captain Steve Smith on Sunday said that the players will not back down in the pay dispute saga with Cricket Australia and refused to give up on the longstanding revenue-sharing pay deal, linked to the game's overall financial fortunes. The players have already boycotted an Australia A tour to South Africa and future tours, including the Ashes, are under a cloud. Following intense negotiations the logjam between the player representatives, the Australian Cricketers Association (ACA), and the country's cricket board refuses to come to an end.
The failure to reach an agreement on a new pay deal has left 230 cricketers unemployed since June 30 when their contracts expired.
Smith took to Instagram and stood resolutely behind the players' stance, saying: "I'll say what we as players have been saying for some time now: we are not giving up the revenue-sharing model for all players."
After the boycotting Australia A tour of South Africa, which was due to start on July 12, next month's Test tour to Bangladesh and the one-day international series in India in September are also in danger of being a no-show.
Even the Ashes series against England, which is due to begin with the first of five Tests in Brisbane in late November, is under threat.
Smith said players were resisting CA's attempts to adopt changes to the revenue-sharing model which was introduced 20 years ago.
"We are determined to keep revenue sharing for all because we must take care of domestic players in Australia," Smith said.
"As leaders that's what David (Warner), Meg (Lanning), Alex (Blackwell) and I have been fighting for: a fair share for state players who are also partners in cricket.
"I know from my career that when I was dropped in 2011 if I didn't have a strong domestic competition to go back to, I certainly wouldn't be in the position that I'm in today.
"State players need to be taken care of financially so the domestic competition will always be strong which in turn keeps us strong at the international level."
The CA website said talks were expected to resume between the two parties Monday.
(With AFP Inputs)