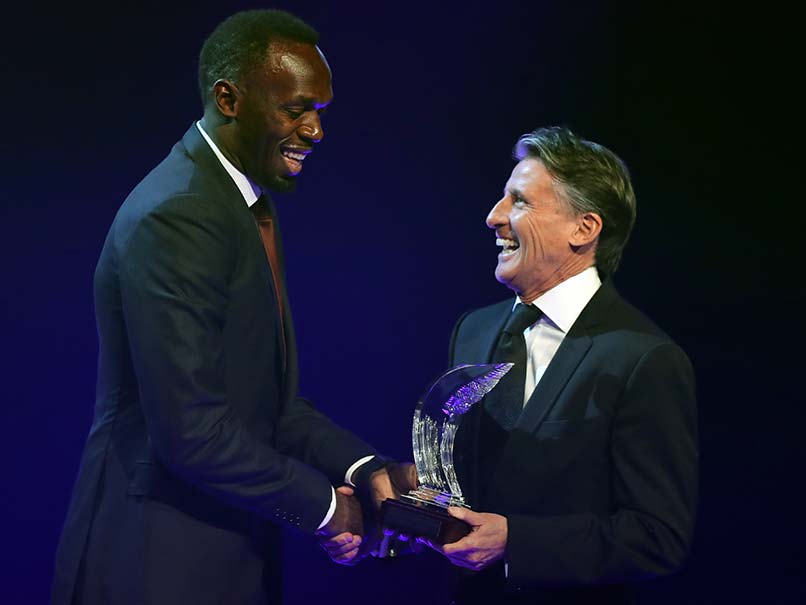 Usain Bolt has won 13 medals at the world championships.
© AFP
Usain Bolt is set to run his final two races at events this week and in August before he retires. As to whom he believes might take up his throne when he's gone, however?
"No one is really running fast at the moment," the 30-year-old said Wednesday (via NBC Sports).
Bolt complained the younger male sprinters he's met in competition haven't shown much promise.
"I guess they'll take time to mature," he added.
In contrast, Bolt said he's been very impressed with the female side of his sport.
"The girls have really outperformed us over the past three years," he said. "They've really stepped up and been running some fast times. It's been really competitive. I take my hat off to the girls for really competing a higher level."
While Bolt, who has failed to break the 10-second mark in the 100-meter dash this year because of back problems, may be trying to play mind games with his competition, he's not totally wrong.
Led by Jamaica's Elaine Thompson, who won gold in the 100-meter sprint at the Olympics in Rio de Janeiro last summer, several female runners clocked in at less than 10.90.
The men, meanwhile, have struggled to keep their times below 10 seconds. America's Christian Coleman so far has put up the fastest time of the year at 9.82, far short of Bolt's record of 9.58, set in 2009. Coleman, in fact, was the only man to break 9.90 this year, according to NBC Sports's Nick Zaccardi, who points out "nobody has broken 9.96 outside of their home country."
Bolt, of course, is included on that list. He's had his slowest summer ever, clocking 10.03 and 10.06 seconds respectively at races in Jamaica and Ostrava, Czech Republic. In both cases, his times proved good enough to win.
Bolt said it "would be good to dip under 10 seconds" when he competes first in Monaco on Friday and then at the world championships in London in August.
"My aim is to win in London," he said on Wednesday (via the BBC). "I want to retire on a winning note,"
Bolt, who plans to run the 100-meter sprint and the 4x100-meter relay, has won 13 medals at the world championships over the years, including 11 golds and two silvers.