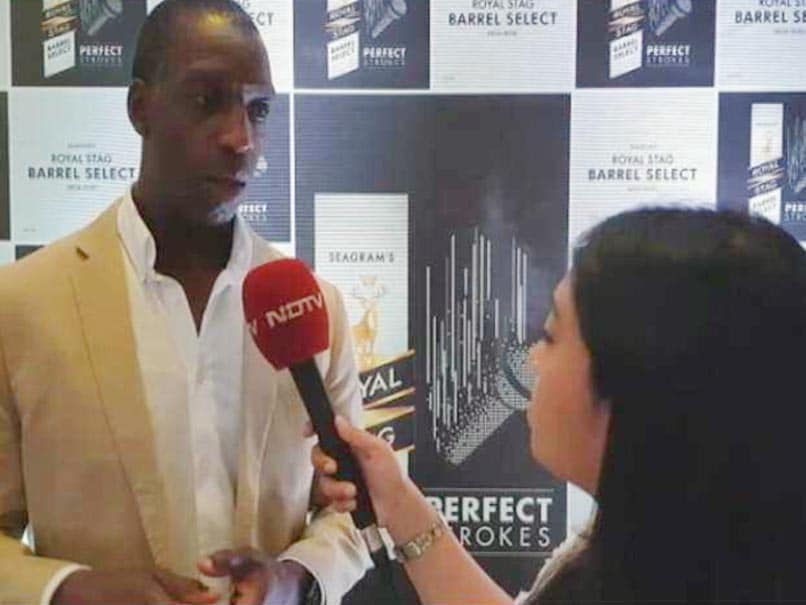 Michael Johnson is a four time Olympic champion
© NDTV
"My advice to Usain would've been to retire earlier," four time Olympic champion sprinter Michael Johnson told NDTV. "He should have retired perhaps after his three golds at the Rio Olympics last year. The thing is, Usain had been speaking about retirement for sometime, which means it was on his mind. If it's on your mind means you've lost your motivation to compete, and you're also susceptible to injuries because you've lost your focus," added Johnson.
Bolt, the world's fastest man, retired after this year's World Championships in London, where he won only one medal - a bronze in the 100m. The Jamaican had chosen not to run the 200m, and hobbled his way through the last race of his career, the 4x100m relay, which he was unable to complete. "But that doesn't take anything away from Usain's career," Johnson said. "People ask me, who is the next Bolt, and I tell them, nobody. There cannot be another Bolt. There was none like him before him, and there will none like him now. Of course there will be someone who dominates the 100m, and 200m, but will that person be like Bolt? No."
Johnson also spoke about the crisis that track and field currently sees itself in, and that's way deeper than dealing with Bolt's absence from the sport. "I think we have lost out on a lot of fans and credibility in the sport," the former 200m and 400m world record holder told NDTV. "There are multiple issues, but these are three crisis areas in my opinion. One, because of the increasing number of doping offences, we have lost huge credibility, and fans have lost their faith. Second, the sport has done zero marketing to update and revamp itself for younger audiences, and hence encourage the youth to take up the sport. And third, how the former President (Lamine Diack) had to leave because of multiple corruption cases. So athletics sees itself in a lot of trouble for sure. But is it the end of the road? I don't think so."
Johnson also spoke about the #takeaknee protests gathering in the US, with athletes protesting against police crimes and racism in the country. "What we forget is that athletes are also humans, and they're entitled to opinions and free speech like everyone else, at least in America. We somehow tend to think that athletes are just around to play a sport and entertain us. If they're entitled to free speech, they must use it, and use it in any way they like," he said.