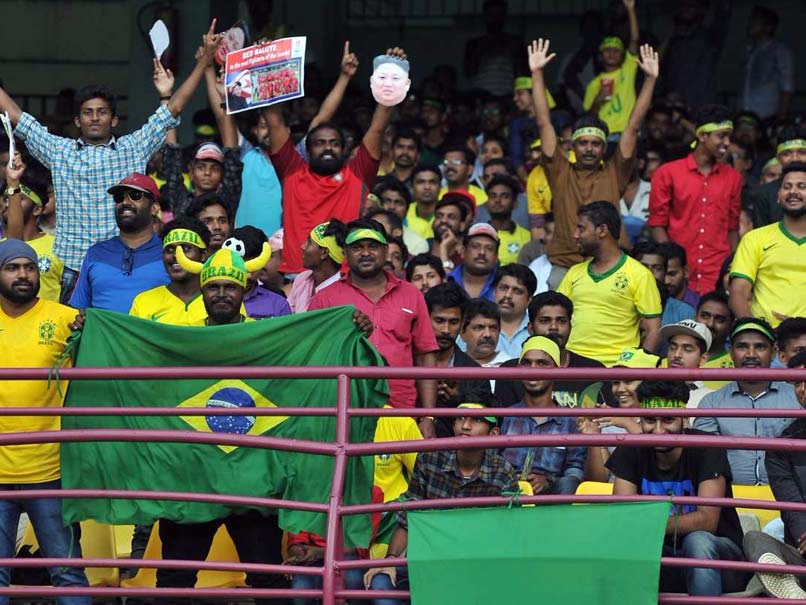 AFC General Secretary Dato Windsor termed India's hosting of U-17 WC as fantastic.
© AFP
Asian Football Confederation (AFC) General Secretary Dato Windsor on Wednesday termed India's successful hosting of the FIFA U-17 World Cup as "fantastic" and said the world body is very happy with the way the mega-event has been organised. "I think from the feedback we got from FIFA, they are very happy with the organisation of the World Cup. It's not easy to organise a World Cup in such a huge country. There got to be some issues but if you look at it in a very objective way, I think it has been fantastic," said Windsor.
He further added this should be a new beginning for the Indian football.
"We have to take this as the base and keep going forward. The football development in Asia is our top priority. There are many countries in Asia who don't even have proper stadium facilities.
"We have a set of plans in place and it's about taking it forward. It's about developing infrastructure for the betterment of football," said Windsor.
Asked about the venue of the semifinal match between Brazil and England being changed from Guwahati to Kolkata, he said: "It's unfortunate but we don't have any say on nature."