Story Progress
Back to home
PWL Season 2: Sisters Babita Kumari And Sangeeta Phogat to Battle it Out Again
Babita Kumari and Sangeeta Phogat have been at the forefront of India's wrestling circuit over the last few years. The two sisters will now battle it out against each other in the second season of the Pro Wrestling League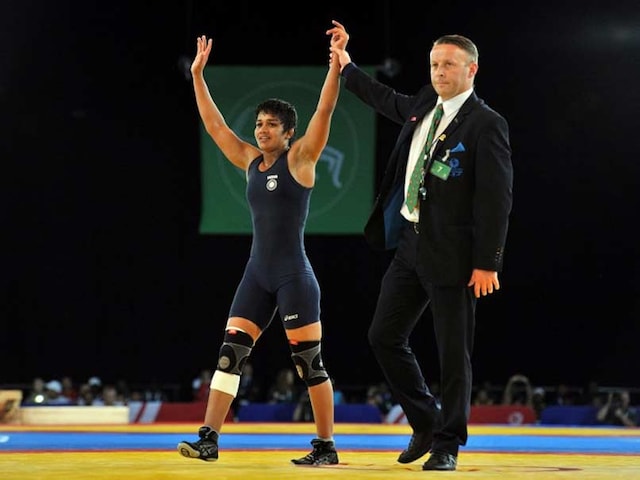 Babita Kumari is one of the big names in the Pro Wrestling League.
© AFP
Highlights
Sangeeta Phogat and Babita Kumari will face off again in PWL Season 2

The sisters had battled it out in the first season as well

Sangeeta is the youngest grappler in the league
Siblings Babita Kumari and Sangeeta Phogat are known to be fierce fighters on the wrestling mat. The duo had faced each other during the first season of the Pro Wrestling League. Their bouts were the main attractions of the event in the first season.
The sisters are set to battle it out once again in the second season of the tournament. Babita is set to represent the Uttar Pradesh team in the league, while her younger sister Sangeeta will fight it out for the Delhi side.
"It will be an experience of a lifetime to fight against a sister who has been a mentor, an inspiration for me. I have grown up seeing her and learning the tricks and trade of wrestling from her.  If I win the match, I am sure she is going to be happy for me along with my family," Sangeeta said about her upcoming match-up with her sister.
 
Sangeeta is the youngest grappler in PWL Season 2. At 17 years of age, Sangeeta is a silver medalist in Asian Cadet Championships. She also won the gold in the 2016 Junior National Championship.
Topics mentioned in this article