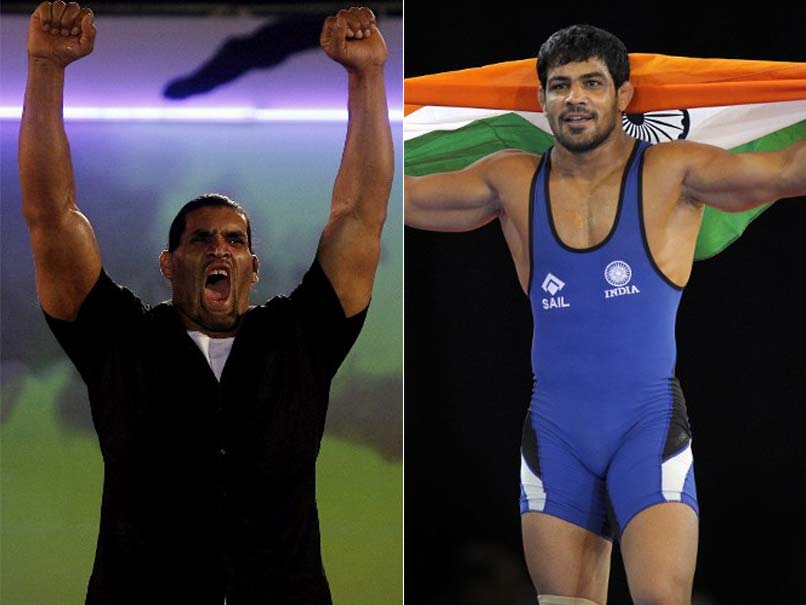 Sushil Kumar will not be taking part in the Pro Wrestling League (PWL) this term.
© AFP
Indian wrestling legend Sushil Kumar appears set to take up the next challenge of his career after being offered a contract by the World Wrestling Entertainment (WWE). The Haryana wrestler, who had detailed discussions with WWE's Canyon Ceman at the Chhatrasal Stadium in October, could make his debut as early as November 2017. The 33-year-old could become India's second major export to the WWE after The Great Khali.
"Ever since getting the offer in October, Sushil didn't really pay attention to it, but after repeated calls from the WWE representatives, a negotiation has been settled, in terms of finances. But the major issue, in this case, is Sushil's willingness to continue an amateur wrestling career," a source close to the Sushil camp told Sportskeeda.
"Hence, November will be a good time for him to give this entire format a shot, post the regular wrestling season. Failing to qualify for Rio, and the entire Narsingh scandal has increased his hunger to win a medal again, and that might be the reason why he didn't respond to the offer as quickly.
"Right now we have decided the amount, but Sushil internally is unsure whether he wants to take plunge as of now."
The date for Sushil's WWE debut could change based on the performance of the two-time Olympic medallist in his amateur wrestling career. Vince McMahon's company has been looking to tap into Indian talent after the success of The Great Khali. However, no Indian wrestler as been able to make a mark in WWE since his exit.
Considering Sushil's wrestling credentials, the WWE are hoping he will emulate American Olympian Kurt Angle's success in the business.
"The WWE are just impressed by the numbers in India, and are looking at a representative from here that can boost the stature and numbers of the show. They narrowed down on Sushil, from a 30-40 person shortlist. According to them, Sushil will be the next Kurt Angle."
Sushil, who is training at the Chhatrasal stadium in New Delhi, will not be taking part in the Pro Wrestling League (PWL) this time as well.