Story Progress
Back to home
New Zealand vs Sri Lanka Live Score, Over 16 to 20 Latest Cricket Score, Updates
Live Updates of Today Match between New Zealand vs Sri Lanka from Sophia Gardens, Cardiff. Check commentary and full scoreboard of the match.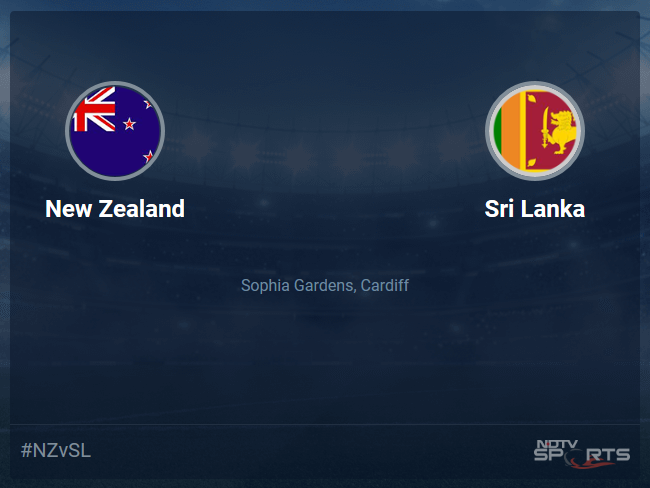 NZ vs SL Latest Score
16.1 overs (1 Run) 1 run.
15.6 overs (2 Runs) On the pads, Guptill flicks it to deep mid-wicket for a couple of runs. Scores are levelled!
15.5 overs (0 Run) Dot ball. Malinga delivers a yorker on middle, Guptill gets behind the line and pushes it back to the bowler.
15.5 overs (5 Runs) FOUR! Action replay of the previous ball and it's a no ball also for overstepping. As soon as Slinga delivers it short down the leg side, Martin pulls it down to long leg for another boundary. Free Hit time, 3 needed more, this could end on the next ball...
15.3 overs (2 Runs) Malinga stays to 'round the wicket for the right-hander also. Serves again on the pads and Martin clips it towards long leg. They push hard this time and collect a couple of runs.
15.2 overs (1 Run) Digs in a short ball around middle and leg, from 'round the wicket, Munro stands back and helps it behind square leg. The fine leg fielder cuts it off and they cross.
15.1 overs (1 Run) Starts by trying a yorker but it turns out to be a fuller length ball on the pads, Guptill flicks it in front of square leg and jogs across to the other end.
Topics mentioned in this article