Story Progress
Back to home
Pakistan vs England Live Score, Over 1 to 5 Latest Cricket Score, Updates
Live Updates of Today Match between England vs Pakistan from Trent Bridge, Nottingham. Check commentary and full scoreboard of the match.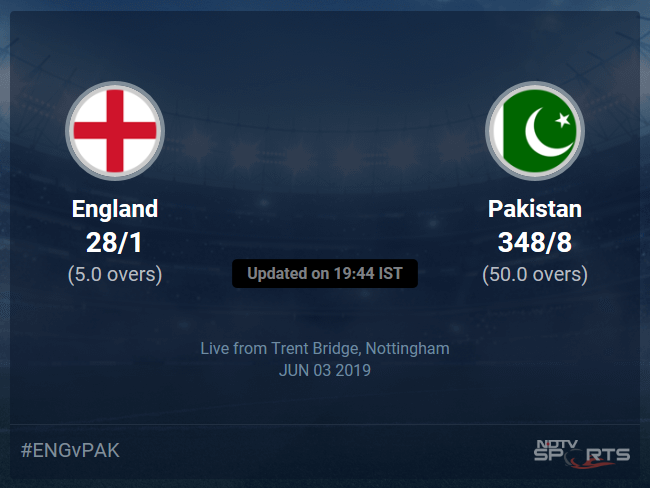 ENG vs PAK Latest Score
4.6 overs (0 Run) Quicker leg spinner outside off at 91 kph, Bairstow takes his front leg forward to cover his stumps and then shoulders arms.
4.5 overs (0 Run) A flatter leg spinner on off, Jonny goes back and punches it down towards wide mid on.
4.4 overs (6 Runs) SIX! This has been hammered over the bowler's head. A flighted delivery around off, this time Bairstow decides to attack it and powers it down the ground for a biggie. Lovely connection. A bit too full there by the leggie, not allowing the ball to spin.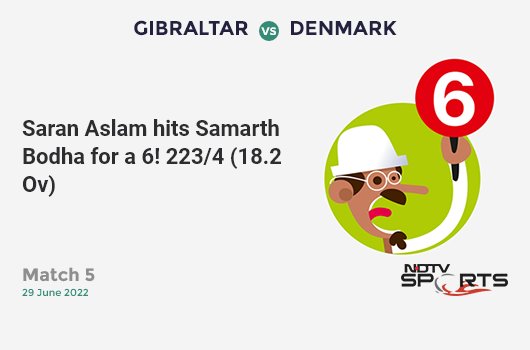 4.3 overs (0 Run) Tossed up ball on off, Bairstow defends it close to his front pad.
4.2 overs (0 Run) Beauty of a delivery! Nicely drifting in around off and spinning away after landing to beat Bairstow's forward defensive prod. Jonny nicked a similar delivery in the first match to get out.
4.1 overs (0 Run) The leg spinner outside off, Jonny lets it be.
3.6 overs (0 Run) Almost drags it on! Poor shot by Root. This is just outside off, he looks to run it down but gets an inside edge and on the bounce to the keeper. Another dot to end a very good over by Amir.
3.5 overs (0 Run) A dot! Back of a length and this one is angling across the batter. Root pushes it to covers.
3.4 overs (1 Run) Well bowled! Clever bowling actually! It is the slower one on off, Bairstow looks to defend but it goes off the inner half towards the leg side. A quick single.
3.3 overs (0 Run) Goes back to bowling pace, length and on off, it is pushed to mid off.
3.2 overs (2 Runs) Slower one but a little too straight, this is flicked towards fine leg and two taken as it is the longer part of the ground.
3.1 overs (0 Run) On the off pole and just behind a driving length. Bairstow hits it to mid off. We haven't seen any swing after the first ball.
3.1 overs (1 Run) Slips this one down the leg side and it has been wided.
2.6 overs (4 Runs) FOUR! Misses his length this time and bowls it short and also offers width. Root goes back and guides it down to third man for a boundary. A four to end but a successful over for Pakistan.
2.5 overs (1 Run) A googly this time, Bairstow works it through square leg and takes one. All of a sudden, Shadab has started to find his length here.
2.4 overs (0 Run) Flighted ball on off, JB lunges and keeps it out.
2.3 overs (1 Run) Flatter and on middle, this is worked through mid-wicket for one.
2.2 overs (0 Run) Shortish and outside off, this is cut to point.
2.1 overs (0 Run) OUT! Roy is a dead duck! England lose their review in the 3rd over itself. Once again, early leg spin is the undoing of an England opener in this World Cup. The Pakistan players are ecstatic as they have got the dangerous Roy. He premeditates the sweep shot but he picks the wrong ball. This is too full around off. Roy misses and is hit on the pads. An appeal, a loud one and the umpire raises his finger. After a long chat with his partner, Roy reviews. Time for the replays and they show there is no inside edge. Three reds on the Ball Tracker. Roy walks off in disgust, he has a word with the umpire as he walks back but not sure what was the topic of conversation. Early setback for England.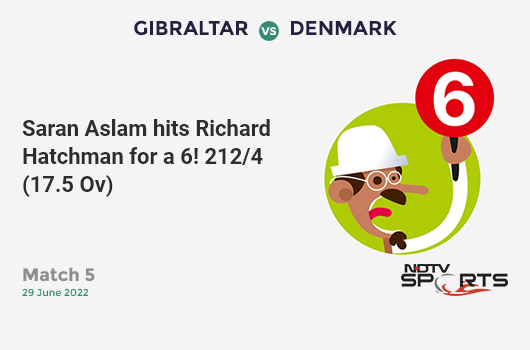 1.6 overs (4 Runs) FOUR! No, he can't! Heart in the mouth moment for Bairstow though. That was in the air for a while. Full and width on offer. JB throws his hands at it. It goes uppishly and past cover for a boundary. Bairstow gets off the mark in this World Cup and in style. Good over though by Amir.
1.5 overs (0 Run) Lands it on a length again and on off, JB stands tall and pushes it to covers. 5 dots, can he start with a maiden?
1.4 overs (0 Run) Well bowled! Gets this one to angle away from off. Jonny wants to have a look so he makes a leave.
1.3 overs (0 Run) Back of a length on off, no swing this time maybe as the length is shorter. JB pushes it to covers.
1.2 overs (0 Run) This time he waits for the ball to swing back in and then works it to mid-wicket.
1.1 overs (0 Run) Beauty! An absolute beauty by Amir to begin with. Bairstow survives another first-baller by a whisker. Full and outside off, this comes back in a long way. Bairstow ends up playing outside the line and gets beaten on the inside edge.
0.6 over (0 Run) Appeal for an LBW but turned down by the umpire. Tossed up outside off, Roy looks to defend but misses and the ball hits him on the pads. Shadab and Sarfaraz go up in appeal but the umpire is unmoved. Impact well outside off. Shadab cannot provide the breakthrough like Tahir did in the first over.
0.5 over (0 Run) Outside off and once again the length is short, Roy punches it to the man at cover.
0.4 over (0 Run) Short on off, Roy blocks it off the back foot.
0.3 over (4 Runs) FOUR! Now on the leg side! Short on middle and off, Roy whacks his pull through mid-wicket for a boundary. 3000 ODI runs for Jason!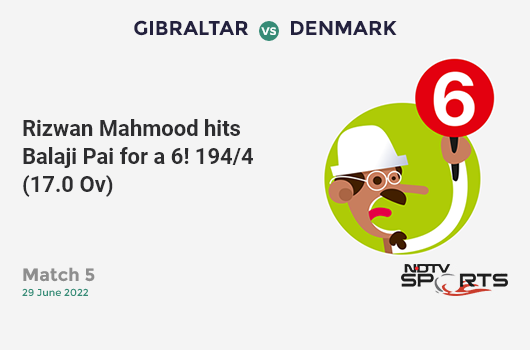 0.2 over (4 Runs) FOUR! The chase is up and running and that too in a fashionable way. Short and wide outside off, Roy smashes it through covers for a boundary.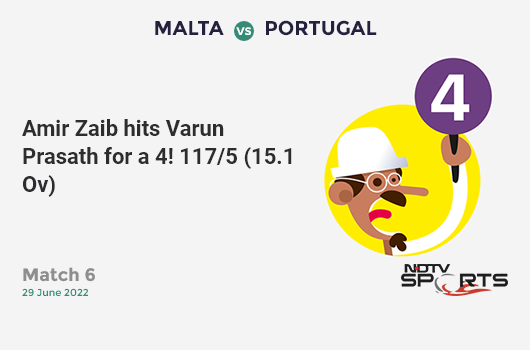 0.1 over (0 Run) Excitement straightaway. It was tossed up on middle and leg, Roy defends it with hard hands as the ball lobs towards mid-wicket.
Topics mentioned in this article