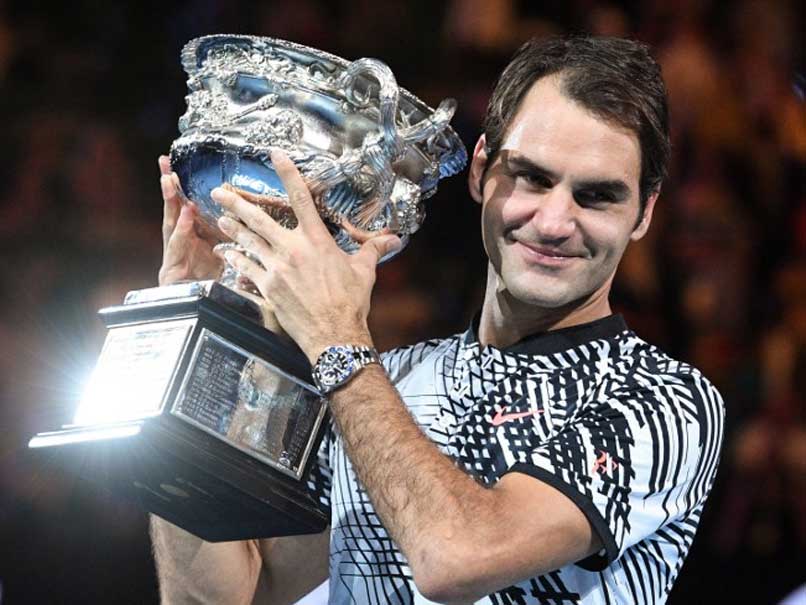 Roger Federer won his 18th Grand Slam title on Sunday.
© AFP
Swiss maestro Roger Federer defeated Rafael Nadal in a classic five-set battle to win his fifth Australian Open men's singles crown and record breaking 18th Grand Slam title at the Rod Laver Arena on Sunday evening. Seventeenth seed Federer, a former World No.1, won the final 6-4, 3-6, 6-1, 3-6, 6-3 in three hours and 38 minutes at Melbourne Park. The 35-year-old had last won a Major title before this at 2012 Wimbledon. Federer, 35, had lost six of the previous eight Grand Slam finals he'd played against Nadal, and had only previously beaten the left-handed Spaniard in 11 of their 34 matches.
Both players were returning from extended layoffs for injuries - Federer the left knee, Nadal the left wrist - and were seeded 17th and ninth respectively.
Nadal remains equal second with Pete Sampras on the all-time list, with the last of his 14 Majors coming at Roland Garros in 2014.
Federer was in tears as he won the thrilling summit clash against his great rival Rafael Nadal. The Swiss marvel also became the oldest man in the post-1968 Open era to win a Major final since Australia's Ken Rosewall at the 1972 Australian Open.
Federer ended a seven-year wait to win again in Melbourne after his 2010 triumph over Andy Murray. The 18-time Grand Slam winner, playing with a flatter backhand than normal, took the match to Nadal and got the only service break to take the opening set.
Nadal fought back with two breaks to level before Federer got the bit between his teeth with a double break in the third set. The Spaniard hit back in the fourth set with a service break in the fourth game to take the final into a fifth set.
2009 >>> 2017#AusOpen pic.twitter.com/ZceEmDYstc

— #AusOpen (@AustralianOpen) January 29, 2017
He again broke the Swiss early in the final set but Federer rose to the occasion and broke Nadal twice to win a classic encounter as served out for a strong win, jumping for joy as he did so and quickly tearing up.
Federer also became the first man in history to win five or more titles at three different Grand Slam events. He has won five Australian Opens, seven Wimbledons, five US Opens and one French Open.
"Tennis is a tough sport, there's no draws. But if there was going to be one I would have been very happy to accept a draw tonight and share it with Rafa, really," Federer said, as he accepted the trophy from Australian legend Rod Laver.
"Keep playing please, Rafa. Tennis needs you."
Nadal, on his part, congratulated his great opponent on yet another Major title.
#Federer: "Thanks Rocket for being here tonight. Having your presence here means so much more to both of us."#AusOpen pic.twitter.com/MziVHLTFrj

— #AusOpen (@AustralianOpen) January 29, 2017
"It's amazing how well he's playing after being away for so long. For sure, you have been working a lot to make that happen. I am very happy for you," Nadal said.
"It was a good month for me, amazing month for me, really enjoyed it. I worked very hard to be where I am today. Probably Roger deserved it a little bit more than me. I'm just going to keep on trying. Feel like I'm back to a very high level. I'll keep fighting this season."
(With inputs from AP and AFP)