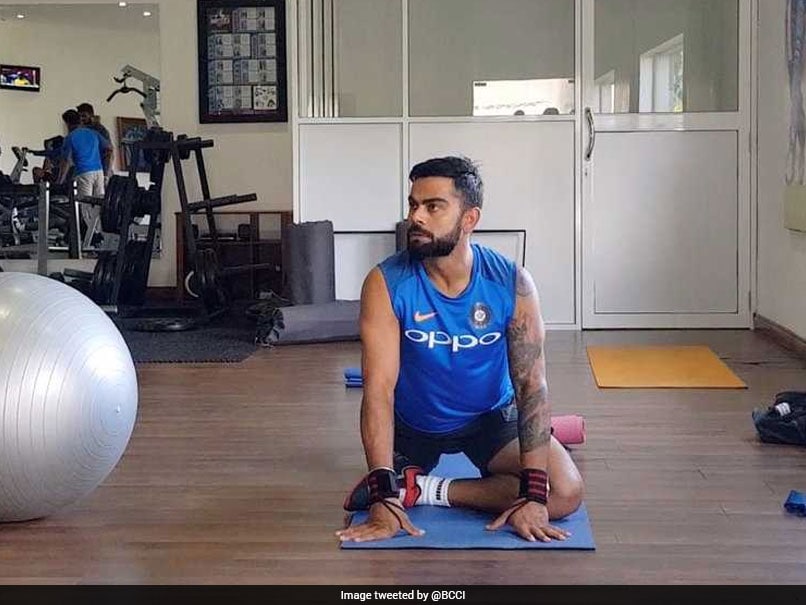 Virat Kohli wants his team to be the fittest in the world.
© Twitter
It is not surprising that Virat Kohli wants his team to be the fittest in the world. Those who have tracked Kohli's career from his early days know that the Indian skipper wasn't the most athletic player in the park. But his sacrifices, discipline and fitness regime have set an example in front of other cricketers too. In a video shared by the Board of Control for Cricket in India (BCCI) on Tuesday, Kohli was seen sweating it out during the work-out session in the gym. "MUST WATCH: What goes into the making of captain @imVkohli's well sculpt body? Find out here: #TeamIndia," the tweet read.
Other cricketers too have started following the footsteps of their captain.
Dhawan, who has been in sublime form, recently uploaded a video on his Instagram account captioned, "Off day or not, training is alwys on with fun !!
Apart from Dhawan, India all-rounder Hardik Pandya too posted a photo on his Instagram account working out with his team-mates Dhawan, Kedar Jadhav and Bhuvneshwar Kumar.
Basu returned to the side as the strength and fitness coach for the ICC Champions Trophy, where India ended as runners-up. He has also worked with Kohli on the latest power training techniques.
Basu introduced the latest methods such as Dexa Scan, load monitoring app, and Yo Yo training which resulted in the improvement of fitness levels of the Indian cricket team.
He had earlier said that he wants to raise the fitness bar of the Indian team.