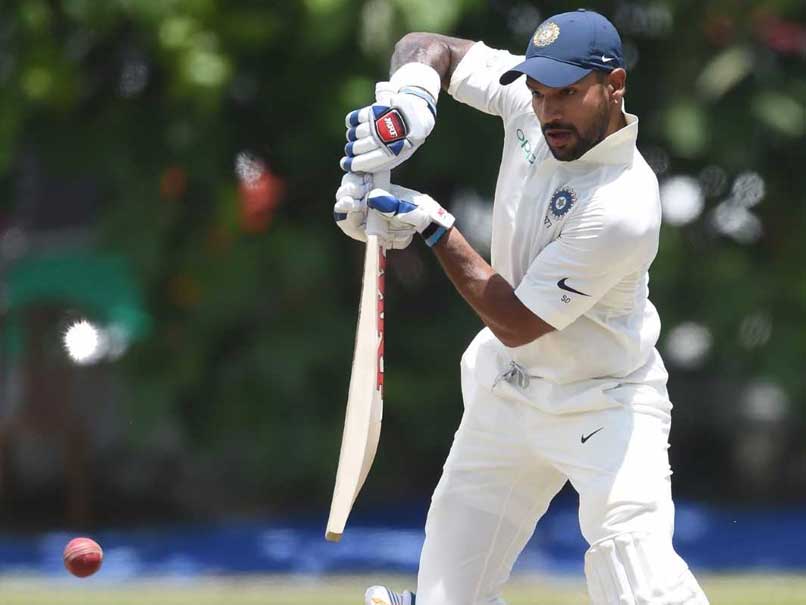 As India gears up for its first full series against neighbours Sri Lanka, starting July 26 at Galle, the team's regular Test openers, KL Rahul and Murali Vijay, will not be available. While Shikhar Dhawan had replaced an injured Vijay days before the team left for Sri Lanka, Rahul was ruled out of the first Test due to viral fever, a Board of Control for Cricket in India (BCCI) release stated on Monday. It is most likely that Dhawan and Abhinav Mukund will be shouldering the opening responsibilities for India at Galle and neither is leaving anything up to chance.
Dhawan and Mukund were both seen practicing hard at the nets on Monday, two days before the start of the first Test. In two videos put up by the BCCI on Twitter, Dhawan and Mukund both can be seen fine-tuning their shots.
Now that's one straight on the camera courtesy @SDhawan25 #TeamIndia pic.twitter.com/2nYYw2wtwP

— BCCI (@BCCI) July 24, 2017
Captain Virat Kohli had earlier said that Dhawan or Mukund should not feel the pressure but should treat the situation as an opportunity. In the warm-up game India played against Sri Lanka Board President's XI in Colombo, Mukund couldn't do much but Dhawan made it past 40. The match ended in a draw.
.@mukundabhinav in the groove at the nets #TeamIndia pic.twitter.com/fIOdLQ1UKM

— BCCI (@BCCI) July 24, 2017
Dhawan, who is a regular in the ODI side, has played 23 Tests. The stylish opener has four Test hundreds to his name. The last Test he had played for India was back in 2016 against New Zealand in a home series.
Mukund has played six Tests for India and has a ton of domestic cricket experience. His last Test was against Australia in Bengaluru in March where he scored only 16 runs.
Virat Kohli-led India are set to play three Tests, five ODIs and one T20I against Sri Lanka during the long series that begin July 16 and end early September.