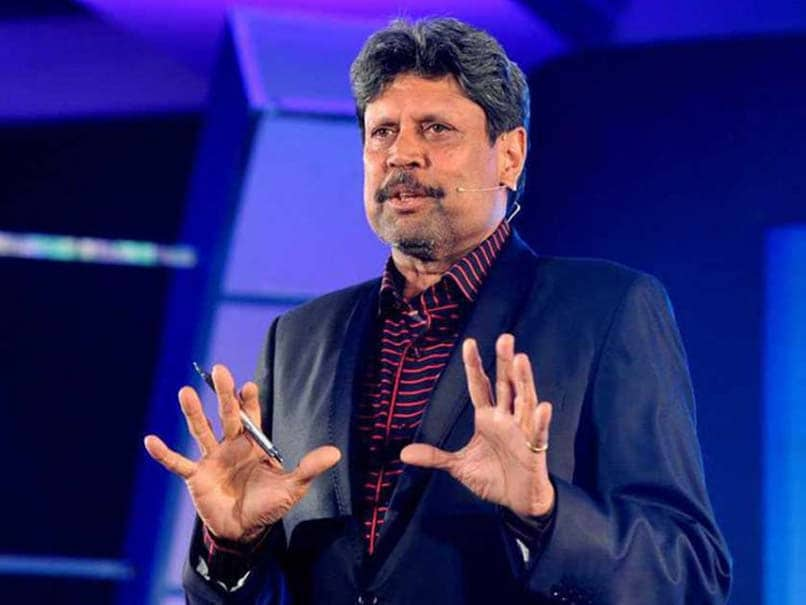 Kapil Dev praised all-rounder Hardik Pandya.
© AFP
Former India captain Kapil Dev on Thursday said that the Indian team can finally rely upon a bunch of fast bowlers. Indian pacers have been instrumental in the team's undefeated run in the last nine series and have complemented the spin duo of Ravichandran Ashwin and Ravindra Jadeja well. Commenting on Umesh Yadav's inclusion in the team, Dev recalled the time when India did not have any fast bowlers. The 1983 World Cup-winning skipper was happy that the current team boasts of a good quality pace attack.
When asked about the performance of pacers, Dev said, "Your question has made me so happy because today we have started depending on fast bowlers. There was a time we didn't have any fast bowlers and today we have so many fast bowlers. The people who are sitting out could have played for India any day." He was speaking to reporters after a special preview of India on Canvas of Khusshii which was held in Worli.
Dev, however, refused to comment on India head coach Ravi Shastri's comments that the current team is better than the past ones. "That is his (Shastri's) thought, either you take it or drop it, whatever you like."
Pressed further, he continued, "That is his thought process, I have my own thought process. I always believe that younger teams are much better, they have done well and we should be proud about that," said Dev, one of the finest all-rounders India has ever produced.
The 58-year-old former right handed batsman praised all-rounder Hardik Pandya. "He has the ability (to become a good all-rounder) and he has to keep on performing," he signed off.
(with PTI inputs)