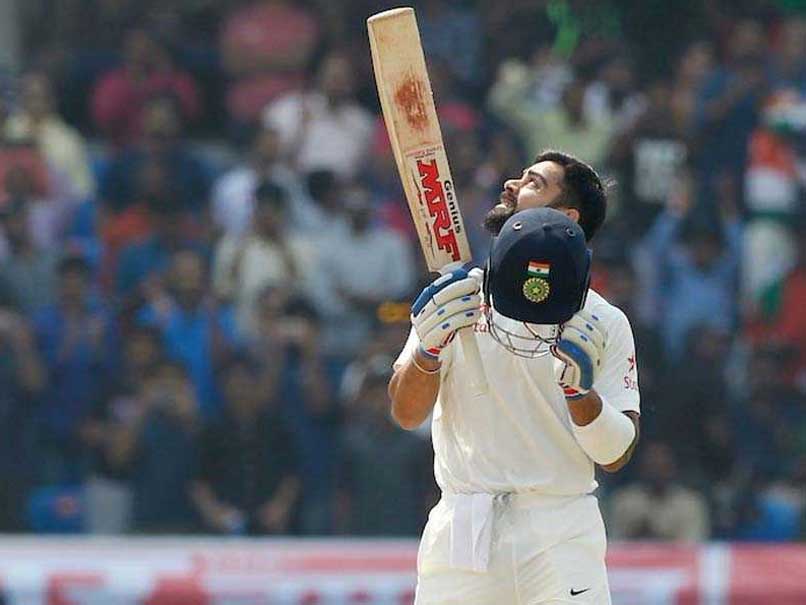 Virat Kohli addressed the pre-departure press conference ahead of South Africa tour
© BCCI
India captain Virat Kohli said that returning to cricket after his marriage and all the ensuing distractions would not be difficult as cricket was in his blood just like the other members of the side and his focus was back on the sport. Kohli addressed the press conference before leaving for the important South Africa tour and said that he was away for something more important and switching back to cricket was not going to be difficult at all. "I was away for something which was much more important. Switching back to cricket was not difficult at all. Cricket is in my blood," said Kohli in the pre-departure press conference.
Ravichandran Ashwin has been a vital cog for India in the Test team and talking about his different variations which at times can also be an odd leg-spinner, Kohli said, "He (Ashwin) is an ever-improving cricketer and it is his own idea to try this."
India have not won a series in South Africa and talking about India's chances the skipper said, "I have no doubt in the ability of the team. We are on the right track."
Talking about their past experience, Kohli said, "Back in 2013 we were all very excited to play in South Africa. We were looking forward even then to take up the challenge and the bowling attack back then compared to now, what South Africa has was more experienced and we did really well against them, almost won the Test in Johannesburg and lost the one in Durban but we played some really good Test cricket. The bowling has come long way and the batting has come a long way and all the guys are much more experienced now but the hunger remains the same."
The Indian U-19 team is all set to fly off to New Zealand for the World Cup and the team might have a special surprise in store for them.
"I'll meet the Under-19 team, Dravid bhai has asked me to. I've heard of Prithvi (U-19 captain Prithvi Shaw) a lot," added Kohli when asked about the views on the U-19 World Cup.
South Africa will be more than a challenge for the Indian team and Kohli is well aware of that fact.
"Playing for the country is the most important. When you do things in challenging conditions it gives more satisfaction that's for sure," the 29-year-old said.
The conditions will be tough in South Africa but not enough to intimidate the Indian skipper.
"Cricket is played with bat and ball. Conditions don't matter," Kohli signed off.