Story Progress
Back to home
Virat Kohli Has Transformed Yuzvendra Chahal Into A Brave Bowler, Says Daniel Vettori
Daniel Vettori thinks Yuzvendra Chahal's tendency to attack batsmen has been instilled in him by Virat Kohli.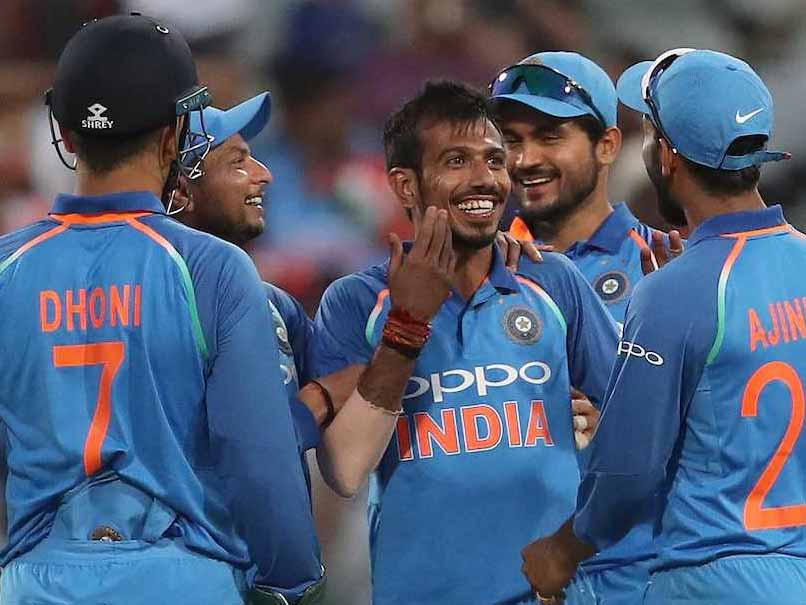 Daniel Vettori credited Virat Kohli for showing faith in Yuzvendra Chahal
© AFP
Highlights
Virat Kohli has transformed Chahal into a brave bowler: Vettori

Vettori is currently the coach of IPL franchise RCB, which Kohli captains

Chahal is currently the leading wicket-taker in the ongoing ODI series
Virat Kohli's team is on the brink of creating history in South Africa and a lot of credit goes to his leadership for taking the Indian team to a different level. Kohli's move to play wrist spinners in South Africa has worked so far and both -- Yuzvendra Chahaland Kuldeep Yadav -- have lived up to the expectations of the Indian skipper. Former New Zealand captain Daniel Vettori credited Kohli for showing faith in Chahal, calling it the primary reason for the bowler's phenomenal success in limited-overs cricket.
Vettori attributed Chahal's success to the risks he took during the IPL where he operated on a bowler's graveyard like Chinnaswamy Stadium.
"Yuzi is a brave bowler and it's not easy when you are playing a lot of IPL matches at a small ground like the Chinnaswamy, which is conducive to batting," Vettori was quoted as saying by PTI.
"He is still prepared to attack the batsmen and this is a mindset that Virat has instilled in him while leading him at the RCB and now India. Surely, it's paying dividends as we can see," he added.
A lot has been spoken about Kohli's leadership style and what Vettori finds impressive is the Indian captain's receptive attitude.
"The good thing is that I have played with Virat for RCB before taking up the coach's role. So, we have, at one level, grown together as cricketers but the best part about Virat is that he is prepared to listen and learn," he said.
"So, I really enjoy the two sides of him -- aggression to win on the field, that desperation and off the field -- sit back and try to soak in information, not only about his own game but also about the team's performance," he added.
The demand for quality wrist spinners has increased in international cricket but Vettori feels it is all about who are good in certain formats during a particular phase.
Asked if leg-spinners are more in vogue compared to finger spinners, Vettori replied: "I don't think there has been a shift as it is happening for a while now. It's shifting towards whoever is good at a particular phase.
"R. Ashwin and Ravindra Jadeja have dominated Test cricket for an extended period of time and they continue to do that. Similarly a Chahal or a Karn Sharma or Piyush Chawla have dominated the IPL space and they continue to do that."
Vettori was also against the generalisation that batsmen nowadays are not able to pick up wrist spinners easily.
"Some batsmen do and some don't. For me, I sit back and enjoy whenever a leg-spinner or for that matter, any spin bowler does well and appreciate their skill level.
"Chahal is a very talented, skilful and accurate bowler.
That package is tough to deal with as a batsman in any condition," he said.
Promoted
"I am so happy for Yuzi that he is not only performing in India but outside the sub-continent as well," Vettori added.
(With PTI inputs)
Topics mentioned in this article