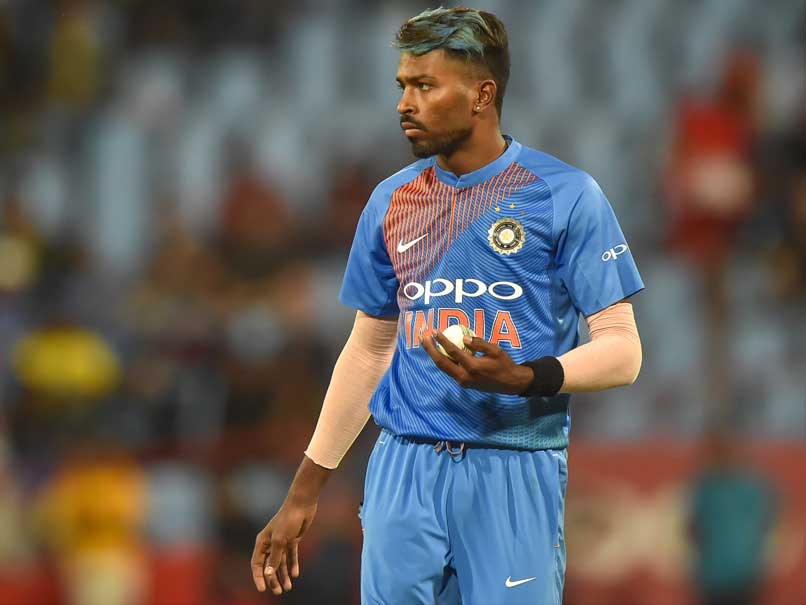 Roger Binny said Hardik Pandya lucky to be deemed as an all-rounder.
© AFP
Former India all-rounder Roger Binny was critical of Hardik Pandya and said the Baroda cricketer is lucky to be deemed as an all-rounder. Binny's comments on Thursday came after Pandya's dismal show in the series against South Africa, where he has largely failed with both bat and ball. Apart from his counter-attacking 93-run knock in the opening Test in Cape Town, Pandya could manage scores of 1, 15, 6, 0 and 4 in his next five innings. He claimed just three wickets with the red cherry.
Though India clinched the six-match ODI series 5-1, Pandya's performance in the 50-over format also drew criticism. He scored just 26 runs in six matches at an average of 8.66 and claimed four wickets.
"He's lucky to get viewed as an allrounder. He doesn't contribute with the bat. He is chipping in with the ball, and that's why he's been able to keep his place in the team," says former India allrounder Roger Binny told the Times Of India in an interview.
Binny also said it's time to stop comparing Pandya with Kapil Dev.
"As a batsman, he's no patch on Kapil Dev. Kapil got hundreds in first-class cricket before he broke into India's Test side. Pandya hasn't scored runs in first-class cricket before playing at the top level. He has got into the Test team based on his exploits in T20 cricket. Limited-overs cricket is a different ball game altogether - you can get runs in those formats because the field is spread out," Binny said.
Binny advised Pandya should bat up the order for Baroda in domestic games and score runs in order to sustain in Tests.
"He has to bat up the order in first-class for Baroda and score runs there, otherwise it'll be difficult for him to settle in and perform in Test cricket. I don't think he'll be able to play much of domestic cricket though."
Binny, who was the member of the 1983 World Cup winning Indian team, also slammed Pandya's approach when he comes to the crease.
"He's trying to hit everything from ball one, which is impossible. He tries to play too many strokes and doesn't look to settle down," Binny, who represented India in 27 Tests and 72 ODIs, said.