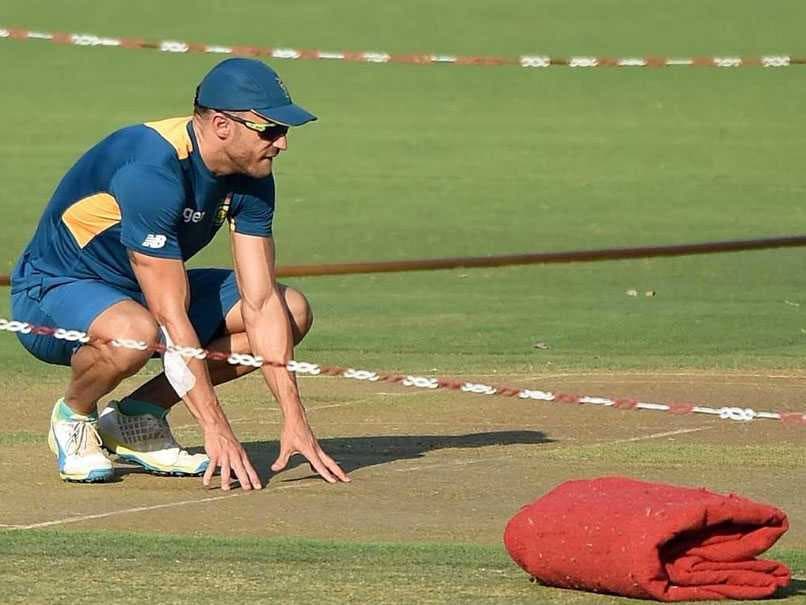 India beat South Africa by 63 runs in the last Test of the series
© AFP
Former South African cricketer and coach Ray Jennings came down heavily on South Africa team management for trying to doctor pitches during the recently concluded Test series against India, which South Africa won 2-1, saying the tactic nearly backfired. "They tried doctoring pitches in the Tests and it was so close that South Africa almost lost the series. Such pitches won't help because India have a great pace attack. Even the spinners will get help from seam friendly juiced up pitches," Jennings' pointed observation is sure to leave the home team red-faced.
For Jennings, the move could have backfired since India now have a potent pace attack.
"Ten years ago, India didn't have any fast bowlers. Now they have so many, starting from Under-19 itself, and the minimum they bowl is 135 which used to be maximum years ago," Jennings said.
Jennings was also furious about selection going all awry for the Proteas.
"The selection is all wrong. They have juiced up pitches but such pitches can assist spinners as we are seeing. They say they are preparing for the World Cup, but if these youngsters fail in 2018, they will be chucked out. Who will you play in the World Cup then," he fumed
"You have to field your best XI at all times and develop a winning culture. You have to take it match by match and series by series, and not look too ahead into the future," he added.
Jennings agreed with batting coach Dale Benkenstein that there is no time to prepare a counter for Yuzvendra Chahal and Kuldeep Yadav.
"There is nothing to be done in such a short time period.
If at this stage, you don't know how to play spin, you just have to live with you incompetency. What is important that you don't freeze up and start eating up deliveries, and then get out.
"David Miller is out of form. JP Duminy is out of form.
That doesn't help and it helps more pressure on an inexperienced batting line-up that can't play spin well. Their only chance is to build on the starts. That's why you don't want to send Amla down to the middle. He knows what he has to do and that's convert those 20-30s into big ones," he explained.
While he believes that Aiden Markram is a captaincy material, he made it clear that he is still not ready for the job.
"Aiden is captaincy material, indeed. I was the one who handed him captaincy in the U-19 World Cup (2014). He has the right values and culture. But he is too young and very inexperienced in ODI cricket.
"You need players to become stable in their game before you hand leadership to them. Look at Kohli. He became captain only when he was a stable batsman."
Jennings is of the opinion that Chahal and Yadav are really good and play Test cricket regularly.
"The wrist spinners are very good. They can even play Test cricket because sometimes overseas you can struggle to take 20 wickets. They are true IPL products. Thanks to IPL, the fear of playing international cricket has gone away from young Indian players.
"In 2004, when I toured India, I could see that younger Indian players were intimidated to an extent. That is no longer the case. Captains like Dhoni and Kohli too have helped change that but largely it's down to the IPL," he signed off.
(With PTI inputs)