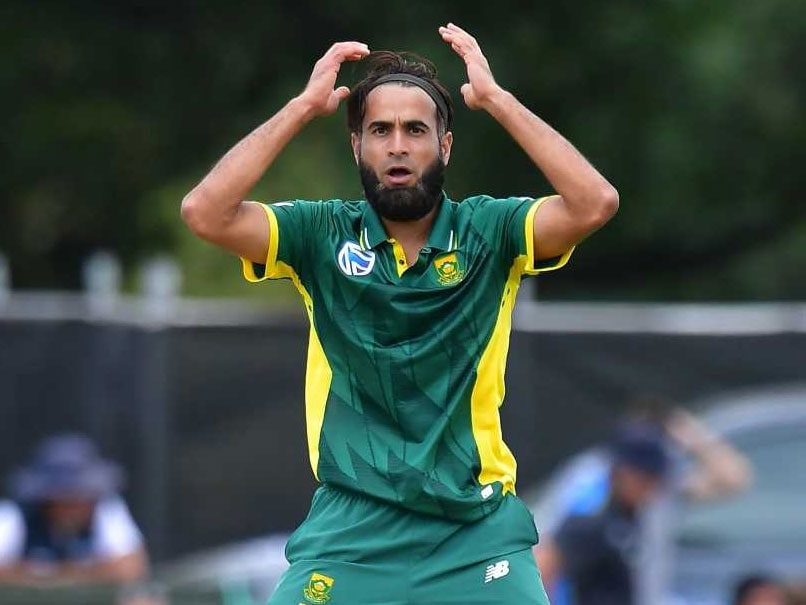 Tahir also requested CSA to launch an investigation in the matter.
© AFP
South Africa spinner Imran Tahir has alleged that he was racially abused by an Indian fan during the fourth One-day International (ODI) against India at the New Wanderers Stadium in Johannesburg. Tahir also requested Cricket South Africa (CSA) to launch an investigation in the matter. According to CSA, Tahir, who did not feature in the rain-curtailed match that India lost by five wickets, was verbally and racially abused by an unknown man in the crowd while he was carrying out his duties as 12th man.
"My understanding from Imran's perspective is that he was racially and verbally abused by a certain gentleman throughout the match. He reported to stadium security stationed in front of the dressing room and two of the security personnel accompanied him to identify the perpetrator," said South Africa team manager Mohammed Moosajee.
The verbal jousting allegedly took place when Tahir was heading towards players' dressing rooms at the Wanderers.
"According to what Imran said, it was an Indian fan," Moosajee added.
Tahir reported the incident to the stadium security and was subsequently accompanied by two security personnel to identify and to have the fan ejected from the stadium, the media release said.
The incident is under investigation with the CSA and stadium security teams, Moosajee confirmed.
"...when he (Tahir) got up there, there was some hostile verbal exchanges. And to neutralise the situation, they removed him from the scene and brought him back to the changing room," Moosajee said.