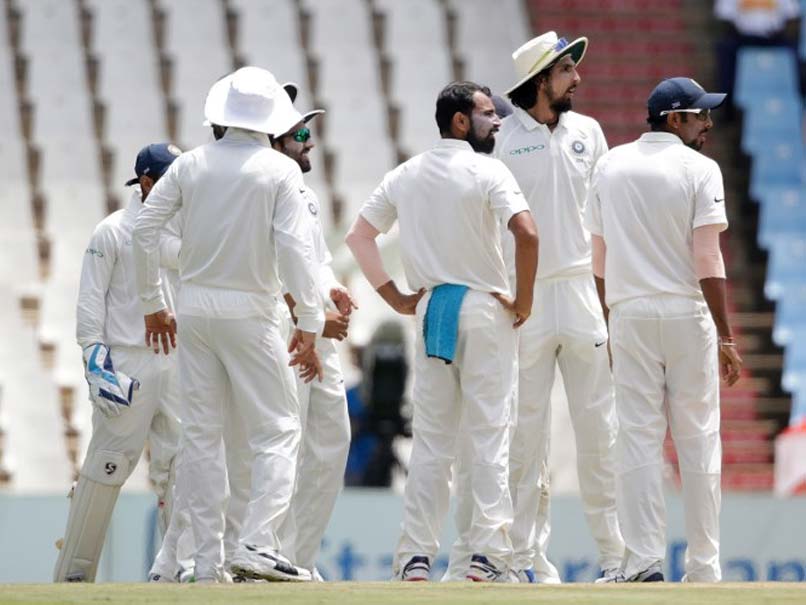 India lost the second Test match by 135 runs in Centurion.
© AFP
India collapsed to a big 135-run defeat as they could not handle the searing pace of debutant South African fast bowler Lungi Ngidi and collapsed for 151 runs on the fifth day of the 2nd Test at Centurion, handing the hosts an unassailable 2-0 lead in the three-Test series. Ngidi returned figures of 6/39 as the Indian batsmen had no answer to his pace and bounce. Former cricketer Ajit Wadekar has blamed the lack of time for Team India to "acclimatise" in South Africa for their humiliating Test series loss to the Proteas.
The 76-year-old former India skipper, however, praised the captaincy of Kohli.
"He (Kohli) is a good captain, but basically (in) South Africa (it) is very difficult to win, because the wickets are very fast.
"Our team did not have enough time to get acclimatised to those conditions (in South Africa) and that may be the reason (for the loss)," Wadekar told PTI.
India had decided not to play the practice game going into the first Test at Cape Town, which eventually they lost as the batsmen faltered in the second innings and the team folded up for 135.
A similar collapse was witnessed today with the batsmen making a beeline to the pavilion and surrendering before the South African pace attack.
Asked whether lessons needed to be learnt by those who organise overseas tours, Wadekar quipped, "I hope they learn the lesson because, they never seem to be learning the lessons and that's the problem with them. Most of the guys (who are) in the (Cricket) Board haven't (ever) handled the bat."
India face the hosts in the third Test at Johannesburg next week and Wadekar feels the visitors should show some fight.
"We should try to fight it out. Generally, we play the same eleven and make one or two changes. Now those who are in reserve may be given a chance to see their potential at the highest level...that is very essential," Wadekar said when quizzed how should the team approach the third Test.
Meanwhile, former India player Lalchand Rajput said that credit should be given to South Africa for the way they played in the second Test.
"Give credit to SA (South Africa), the way they bowled and batted in both the innings (in the second Test)," Rajput told PTI.
"Again as usual Virat Kohli was the key (for) batting in the first innings and when he bats pitch looks easy. We had our chances, but could not hold on to it but credit to SA for playing good cricket," Rajput, a domestic bulwark, said.
(With PTI Inputs)