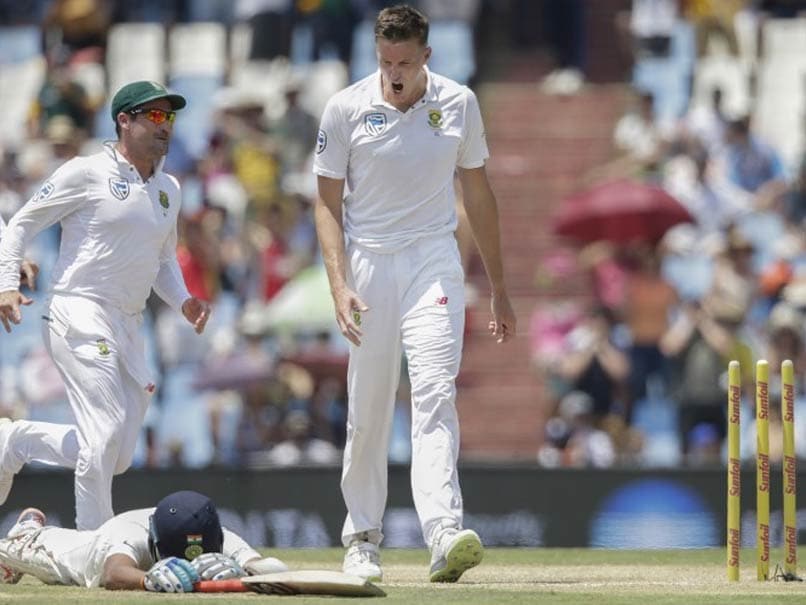 Cheteshwar Pujara got run-out twice in Centurion
© AFP
Cheteshwar Pujara is not famous for his athletic abilities but even he could do without the dubious distinction of being the first Indian cricketer to be run out twice in the same match. Pujara, who was found short of the crease in the first innings of the 2nd Test with South Africa in Centurion, repeated the feat on the 5th day as well as he was once again beaten by the fielder's throw to the wicket-keeper as he was dismissed for 19 runs in the second innings on Wednesday. He was run-out for duck in the first innings.
India were in dire straits when play resumed on Day 5, resuming at the overnight score of 35/3. Pujara's dismissal, with the team total at 49, was another massive blow.
This kind of dismissal, needless to say, does not happen too often. In fact, the last time this happened was way back in 2000 when New Zealand's Stephen Fleming was the unlucky one, against Zimbabwe at Wellington.
It is understood that former Australian skipper Mark Taylor and former Australian wicket-keeper Ian Healy have both been run-out in both innings of a Test on two occasions.
Pujara's was the 25th occasion in the history of Test cricket when a batsman has been run-out in both innings of a match.