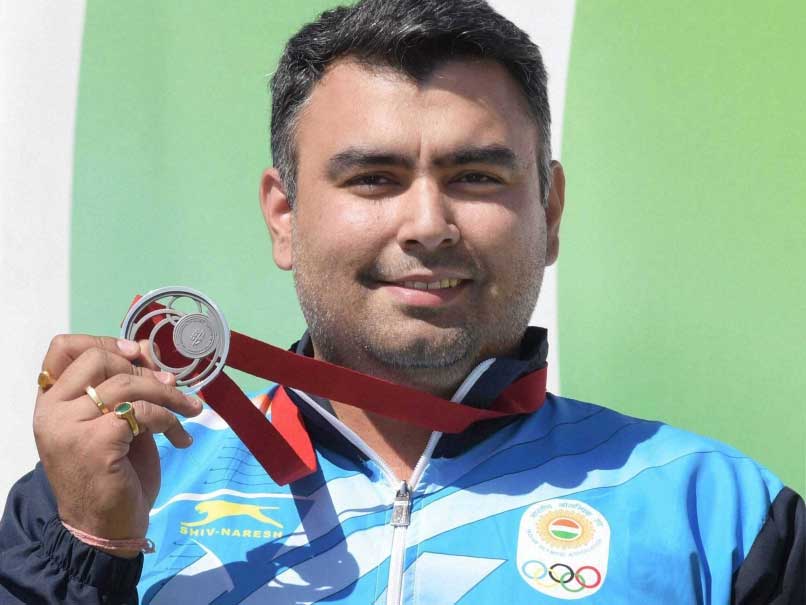 Narang is back in the air rifle team, hoping to win medals in the upcoming events.
© PTI
Gagan Narang, who claimed a bronze medal in the London Olympics, was at the receiving end of a scathing report by the National Rifle Association of India quite a bit criticism after his poor performance in the Rio de Janeiro Games last year. But now he is back in the air rifle team, hoping to win medals in the upcoming Commonwealth and Asian Games. He is leaving for Gold Coast in Australia on Thursday to participate in the Commonwealth Championships, a test event for the 2018 Commonwealth Games.
Narang spoke to NDTV on an array of subjects including his perception of how things have changed in shooting over the last two decades.
NDTV: How does it feel to be back in the air rifle team after a year?
Gagan Narang: Shooting has always been my number one priority. It feels good to be back in the air rifle team. I am shooting some good scores off late, shot a good series of scores in Gabala (at the World Cup) last year and this year as well. And that is how I have returned to the team.
NDTV: You are back at the Karni Singh shooting range after a while. Do you have a sense of deja vu when you walk into these ranges?
GN: I have been shooting in these ranges forever. I shot here as a beginner as well and then I shot a 600/600 in these ranges in 2010. It was a great feeling to do something like that in front of the home crowd. It always feels good to compete here, of course there have been a few rule changes now.
The scores are not in digits any more, they are in decimals. It is always a good feeling to shoot some high scores with the new rules now.
NDTV: You have been in the sport for two decades now. A lot of things have changed. How difficult is it to keep pace and stay relevant?
GN: I have always believed in evolution and evolving with the sport - whether it is ammo testing, getting the right technology, going abroad and learning new tricks of the trade.
I am always inquisitive about learning new things and that helps me in bettering myself each day. Shooting as a sport is always about doing better each day. I am happy that I am able to push the limits.
NDTV: What kind of technical adjustment did you have to do to get back to the team and then maintain consistency?
GN: I am shooting with a new rifle system. It needs a bit of tweak here and there so scores have been up and down. I will be shooting prone until the World Championships and the Asian Games too. The ammunition needs to be top notch and I am trying to fix every aspect.
NDTV: You are going to Gold Coast for the Commonwealth test event. What exactly would you look to learn ahead of the Games?
GN: The 10m ranges are standard but all the variables are in the 50m range. A lot depends on the wind factor and the lights. They play a major role. We shall also factor in the distance from shooting range to the Games village, calculate what kind of bus schedules have to be followed.
This is to eliminate the new feeling and also get used to the weather conditions that will be different.
NDTV: You shot some high scores at a competition in Hannover in May. Till the 23rd round you were leading and it seemed you might get home the yellow metal but then you slipped. Are you trying to get a grip on consistency?
GN: Shooting as a sport is about maintaining consistency, not shooting one 10.9 and then a bad score. I try to be as consistent as possible, not just in sport but in life as well.
Being consistent is a work in progress. I shot some good scores in Hannover but that does not matter, you have to do well everywhere, in every conditions.
GN: You are participating as a player and mentoring young guns as well. How difficult is it to manage both the roles?
GN: I enjoy the sport of shooting and I enjoy being a mentor as well. At times you are stuck with some technical aspect. It helps to have a training partner, someone who you mentor, and try to sort out shooting techniques with. A lot of times it is two-way traffic.
NDTV: Before Rio you had said that the dream would be to be on the podium with one of your wards. Has it changed or remains the same for Japan?
GN: I will be blessed to share the podium with one of my wards in Japan. The aim is to go there and give my best and hope that my best is enough.