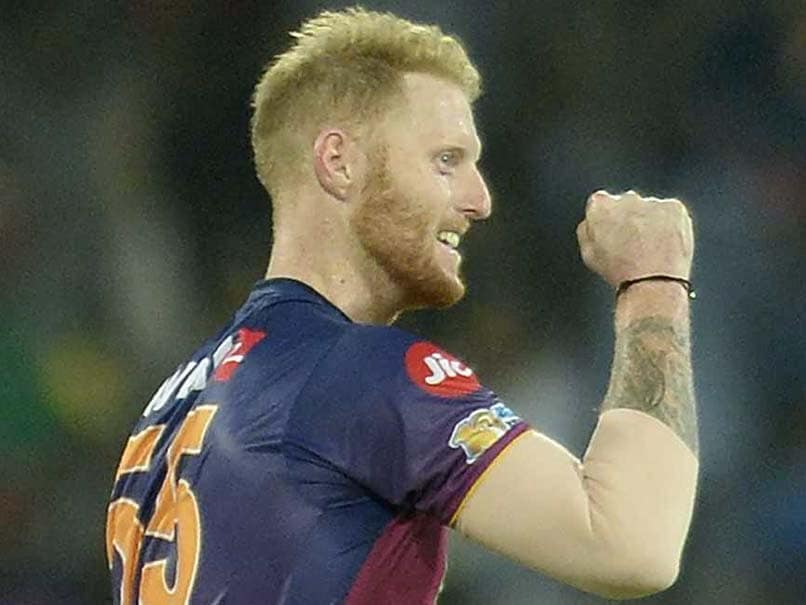 Ben Stokes had fetched a record-breaking bid of Rs 14.5 crore bid in the edition.
© IPL
England all-rounder Ben Stokes and Australia pacer Mitchell Starc were picked up by Rajasthan Royals (RR) and Kolkata Knight Riders (KKR) at the 2018 Indian Premier League Player Auction  today. Rajasthan bagged Stokes for Rs 12.50 crore with Kings XI Punjab (KXIP) dropping out of the race to sign him. Starc, sold to Kolkata for Rs 9.40 crore, was also on KXIP's radar. However, the Punjab franchise decided not to pursue the player after their final bid of Rs. 9.20 crore.
Stokes had fetched a record-breaking bid of Rs 14.5 crore bid in the edition. The IPL will allow Rajasthan to opt for a replacement for Stokes in case he is not available for the entire season due to his ongoing legal troubles. However Rajasthan will not be allowed to exercise that options should he miss only part of the tournament.
Interestingly, Virat Kohli's side Royal Challengers Bangalore (RCB) did not use their RTM card to retain Starc.
Earlier in the day, SunRisers Hyderabad used their Right to Match (RTM) card to retain Shikhar Dhawan for Rs 5.20 crore, while off-spinner Ravichandran Ashwin was picked up by KXIP for Rs 7.60 crore. Rajasthan made use of their RTM card to acquire Ajinkya Rahane for Rs. 4 crore.
There hasn't been an IPL auction of this magnitude since the inception year of 2008 where so many premier Indian stars were up for grabs. This year's auction featured 580 players in all with 361 of them being Indians. 16 top players were awarded marquee status at a base price of Rs 2 crore.