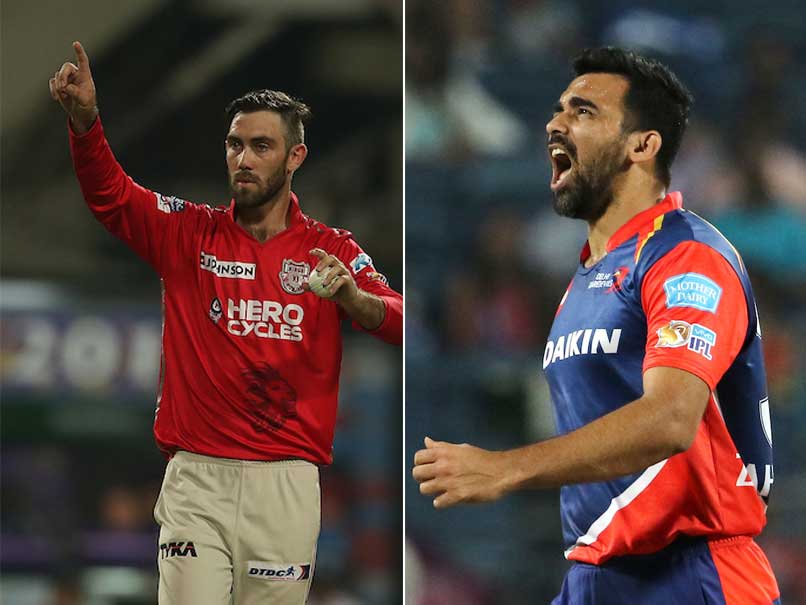 Delhi Daredevils take on Kings XI Punjab on Saturday
© BCCI
Delhi Daredevils (DD) would be feeling very good about themselves, especially after Sanju Samson first Indian Premier League century gave them a massive win over Rising Pune Supergiant. The victory put them in a position where they are now looking a mean fighting unit. Kings XI Punjab (KXIP), on the other hand are looking rather down in the dumps after going down to Kolkata Knight Riders by a big margin. The match is the first one for Delhi at home, and though that does not necessarily always count for much, KXIP would still have a job at their hands.
Top 5 picks for DD vs KXIP match
Sanju Samson: The Kerala youngster is at the helm of DD's big 97-run win over RPS. His century, the first of IPL 10, was largely instrumental in Delhi crossing the 200-mark and then he ran like mad in the field to add his bit while fielding as well. Samson is also a wicket-keeper of no mean credentials. All all-round player, perfect of the T20 format.
Chris Morris: The South African contributes big time with bat and ball. He hammered close to 40 runs off just nine balls when DD were in action and then sends down thunderbolts. He too is a multi-faceted player, who will be crucial in DD's assault on the IPL 10 title.
Zaheer Khan: Zak has shown what experience can do. He is no longer the tearaway who was a formidable bowler to face, but the swing and movement, added to decades of experience, can be worth their weight in gold.
Glenn Maxwell: It is absolutely imperative for KXIP that their captain can keep his head and form, since they depend on him in a big way when it comes to not just scoring runs but also when defending them. Maxwell has been more or less consistent for his side and that is the least they would expect from him.
Sandeep Sharma: The KXIP bowling has struggled and one of the local medium-pacers really needs to come to the party if they are to make a headway in the tournament. Sandeep Sharma had a IPL 9 and is one of the more consistent seam-up bowlers in domestic cricket in India. He needs to deliver.