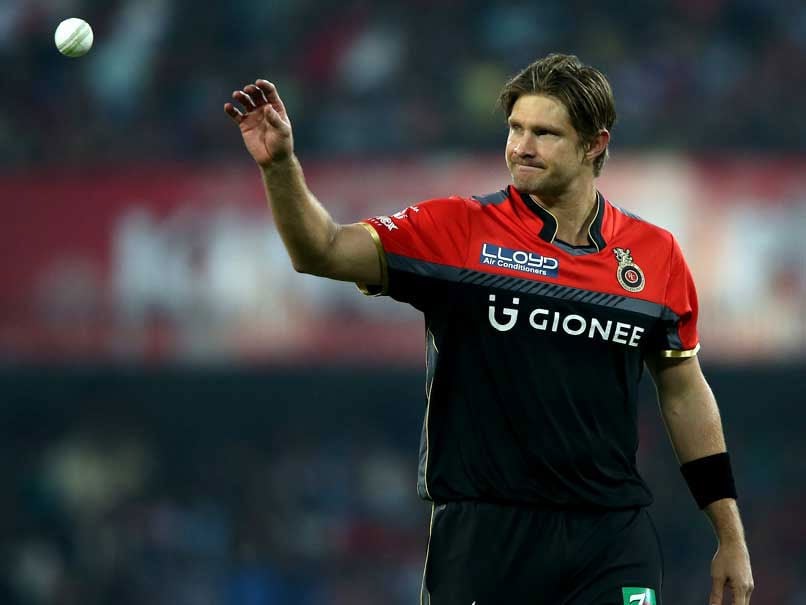 Shane Watson admitted to 'worst-ever' year for RCB in IPL
© BCCI
When you think of Royal Challengers Bangalore (RCB), you may not always begin by thinking of Shane Watson. With names like Virat Kohli, AB de Villiers and Chris Gayle preceding him in the line-up the Australian often ends up playing a bit role. That said, there is no doubting his credentials as a cricketer and time and again he has come to the aid of his franchises, including the India Premier League (IPL) or for his country.
But Watson, like the rest of the RCB players, had a terrible IPL Season 10 which by his own admission was the "worst-ever".
According to The Telegraph, Watson doesn't hold back when assessing his personal contribution, which amounts to 67 runs at a career-worst average of 11.16 and a paltry four wickets -- again at a career-worst average of 57.25.
His economy rate (10.02) dwarfs his previous-worst effort of 9.27 runs per over from two seasons back, while he's also down strike rate with both bat and ball and has cleared the rope on just one occasion.
"It's not difficult playing under this sort of pressure in franchise cricket because it's what I've been used to," the newspaper quotes Watson as telling ESPNcricinfo.
"Whether it's playing cricket for your country, because there's a lot of pressure on you performing well and helping your country win.
"And then the IPL that's what I've been exposed to since 2008 being someone who the team relies on and you have to perform. And it doesn't always work out that you perform.
"You certainly don't perform every game.
"And this year, for me personally, has been my worst IPL I've ever had."