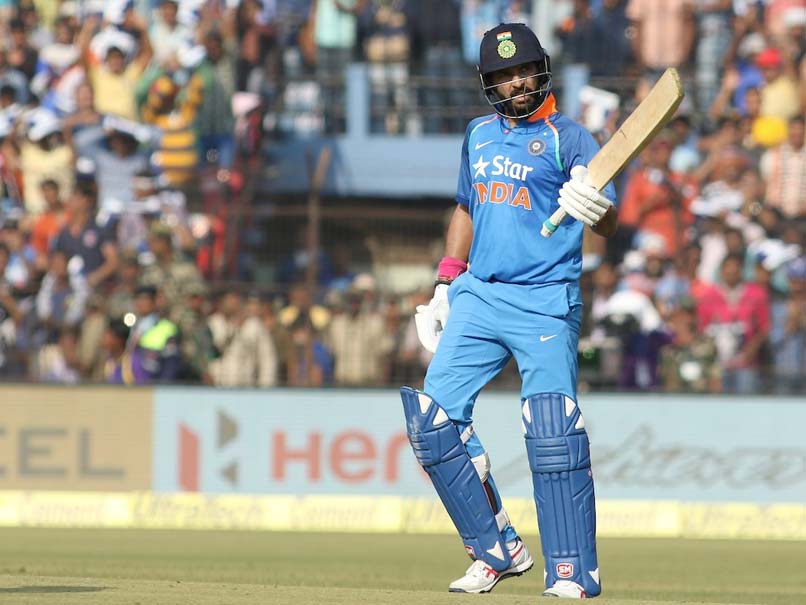 MSK Prasad said that Yuvraj Singh's inclusion in the team was not a gamble
© BCCI
Chairman of Selectors MSK Prasad was full of appreciation for Yuvraj Singh and Mahendra Singh Dhoni, though a bit guarded about the duo's prospects in India's campaign in the 2019 World Cup in England. Prasad said this while talking to NDTV on the final day of Irani Cup at the Brabourne Stadium in Mumbai. Prasad said he was a bit concerned about the middle order during India's 3-2 victory over New Zealand prompting the selectors to recall Yuvraj Singh but insisted it was not a gamble.
"Yuvraj was definitely not a gamble. The five selectors earlier and three now had seen him do exceptionally well in the domestic circuit," Prasad said.
"Someone who can get a 260 and a 180 shows the ability and the hunger he has. I had no doubts that he is working hard to make a comeback. What else can a batsman do with his ability? All said and done, we were a bit worried about the middle-order during the New Zealand ODI series. Now I am more confident, the way Kedar (Jadhav) played and Yuvraj did.
"With the likes of (Ajinkya) Rahane, Manish (Pandey) and (Ambati) Rayudu in the reserves, it shows the kind of bench strength we have," Prasad added.
"There is no two ways about (Yuvraj's) ability. The day he is fit, his abilities are there. Look how he played under pressure during the second ODI. The most important is country's interest. Heading towards a big event you need a middle order which can finish off the game.
"The team that can give the best possible result for the country is of paramount importance. As far as Pandey and Rayudu are concerned, they will have to wait for their opportunities. See Karun Nair got it and he maximized it three-fold. At the end of the day, healthy bench strength augurs well for Indian cricket."
Yuvraj scored 150 while Dhoni, cracked 134 which helped India recover from 25 for three and post an imposing 381 for six at Cuttack, but Prasad feels time will decide about their future.
"It is premature to talk about Dhoni and Yuvi being part of the 2019 WC. We can't talk about something that is 800 or more days away from now. As of now, MSD is the best keeper-batsman in the world. He is an invaluable asset. If the situation arose, Mahi knows what to do."
MSK also praised Jadhav for his explosive innings. "Kedar Jadhav is a little dynamite. I saw him play a Ranji game at Lahli, Andhra vs Maharashtra. It was a seaming track and they were some for 40-6 and this guy scored some 80-odd and won the game for Maharashtra.
"Someone like Virat enjoys chasing, this guy enjoys finisher's role. During one of the recent India A tour to Australia he played that role. Even in Zimbabwe he did well and I am happy for him."
Prasad indicated that Wriddhiman Saha will be the first choice behind the stumps for upcoming matches as he was out owing to injury. "Personally, I say that Wriddhiman Saha was out of the team because of injury and not because he was out of form. He was man of the match in the Kolkata Test against New Zealand and got a hundred in the West Indies.
"I am happy how Parthiv (Patel) has responded to the call-up. He is a fighter to the core. He single-handedly brought Gujarat from nowhere to being the Ranji champions.